Home » Food
Summer Special: Wake Up With a Smoothie – The Ultimate Smoothie
Submitted by Charlotte on January 15, 2010 – 6:00 am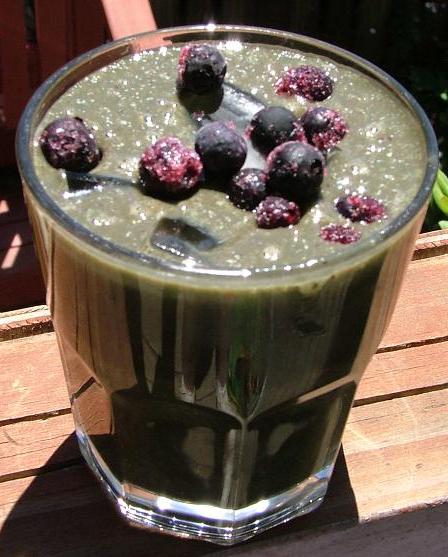 This is the final in our smoothie series, and today, we're stepping it up yet another level and learning how to make the ultimate in smoothies – that's right, we've reached the grand finale.  We're talking about the raw food power smoothie.  Gather your courage my friends because this mix could startle you.  Today, we're trying: salad greens in our smoothies.  Wait!  Don't leap away from your computer in outrage and go and make a coffee!  Breath through the resistance and open your mind.  Believe me.  It's worth it.  On the days that I drink these power smoothies – I feel good.  I don't mean I feel good knowing that I've done something really healthy.  It's more than that, I genuinely feel much more energetic. I feel calmer, more alive, more relaxed, and generally I coast through my days feeling like the coolest girl in the house.
This recipe serves two brave souls.
Ingredients
2 Cups of water
1 Cup of mixed berries
1 Handful of blue berries to garnish
2 frozen, ripe bananas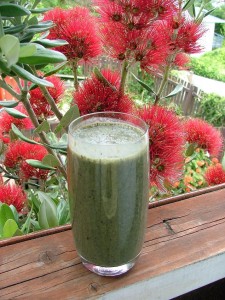 2 heaped Teaspoons of LSA (ground up linseeds, sunflower seeds and almond seeds)
2 Teaspoons of spirulina powder
2 large handfuls of fresh, raw salad greens
Ice
What to do:
Put all ingredients in your blender and let it do its thing.  Give it a good couple of minutes to finely blend the greens so that you don't know they're there.  Garnish with blueberries and ice.
Voila!  You've just made the ultimate in smoothies – the power smoothie!  If you 'google' "power smoothie" you'll see that they have quite a following world-wide via the burgeoning raw food movement.  The good news is, not only have you ventured into the domain of adding greens to your smoothie, but you've used water instead of juice or milk!  Yes, it can be done.  In fact.  This smoothie tastes quite nice.  It really does.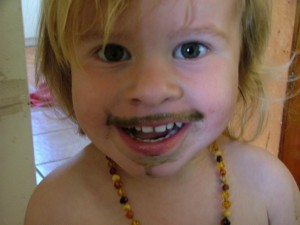 Especially with the mixed berries – the strawberries provide a much needed sweetness. Even my two year old son loves these smoothies (though he has been raised on them, I must admit).  Try it.
Note: you can use all blueberries instead of mixed berries, though the smoothie isn't as sweet.
GD Star Rating
loading...
GD Star Rating
loading...
Tags: Food, motivational, smoothies