Home » Uncategorized
Mixed Opinions and Individual Expression on a Positive News Website
Submitted by Charlotte on February 25, 2010 – 11:35 am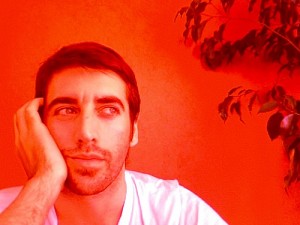 Lately I've come to wonder how comfortable people feel to offer honest feedback on Happyzine.  It occurs to me that I want to encourage readers to relax and enjoy expressing various view points, because a) each one is totally valid b) I want people to feel safe to be themselves, that's really important to me and c) often when people speak in truth, there are treasures to be found.
As I've been nurturing Happyzine's growth over the past few years, I've trusted my gut.  I've often found myself in the position of feeling that some thing's not sitting quite right with me, but I need to bounce it off someone to reach a place of clarity about my feelings.  I have one or two people in my life who can't help but speak the truth, to every body.  They're incapable of holding their tongue for the sake of peace.  I suppose sometimes these people can sometimes find themselves having to deal with the fact that, yet again, they've caused offense.  That must surely be the price to pay for such  compulsive honesty (personally, I inherited a slight polite gene, which is tempered with a strong sense of intuition).  For me, these people are invaluable sources of frank advice.  I have one particular friend who I know I can count on for blunt, frank opinions, free of emotion.  She's a real gem.  I call on her often.
What I'm realizing here, as Happyzine grows and I excitedly watch more and more people participating in discussions, is that I love it when they don't agree!  Ha!  I love, I adore, praise and positive feedback, AND I also appreciate constructive debate.  What I'm hoping for within Happyzine is for discussions to crop up that are expressive, honest, full of personally responsible comments, kind, and honest.  I want them to be a place where creativity and intelligence reign.    I'm intending for Happyzine to become a place where creative solutions are fleshed out, and clarified.  I'm not asking for people to go out of their ways to disagree with each other, I'm asking for people to be truthful and real about their feelings.  Generally this may lead to the truthful expression of joy, which I love.  AND, I know that it's possible for people to conduct conversations and remain totally conscious of and responsible for – their needs and their feelings – whilst disagreeing.  Has anyone heard of Compassionate Communication?  Also known as NVC (Non-Violent Communication?).  This is the best communication technique I've found, and more information is coming about this soon via our Panel of experts, including a communication expert. Anyway, I digress.
I'm just having a bit of fun with these ideas.  I think that a site can remain positive and inspiring and accommodate useful and interesting critical analysis.  This can be where the creativity bubbles forth.  What are your thoughts?
Charlotte Squire
Editor
GD Star Rating
loading...
GD Star Rating
loading...
Mixed Opinions and Individual Expression on a Positive News Website

,