Home » Happiness
A Story on How to Build Resilience From the Joyologist
Once upon a  time, back in around 2001, I applied for a job with Jim Gilchrist from Team One.  Some of you may know Jim.
Jim said to me, very kindly  " I love you Pat But I actually have a very conservative client base and i think you are bit larger than life for us"  Not to be put off I applied again and did get an interview and the result was again a " sorry but no, we have a commitment to fill the needs of our clients  and we deliver in a certain way and that way is a match for their  needs and I dont feel you fit that…"     You get the drift
Once upon that very same time … when  I liked Jim  ….I felt no point in pressing it further
So, instead I went out and bought a very nice bottle of champagne and sent it with a letter to Jim.   In the letter I commended Jim for his busines success, for sticking to his principles and adhering to a practice that was a match for the people he partnered in business and offered a toast to his company …on me !
Guess what?   Jim phoned and I got the contract !   He said he wanted a person  " who handled the No's like that  " on his team!
But it does not end there  !!!
My relationship broke up when I began the contract and one day I went into his office in tears and siad " Jim I am not handling my emotions very well..perhaps I should finish as I feel I am not serving you well."  he replied…" Well you can go home and sit in a corner and cry if you like….or you can get back up and go back to your office and get on with it.  You can talk to my wife anytime you want and take a break when you feel you need to…."
I stayed!!
Every day at our staff meeting, Jim Gilchrist said a prayer for me.
I have never forgotten that care and consider this the epitomy of the kind of leadership that will foster the wellbeing and productivity we all need to move forward with resilience in current times.
Jim's catch cry was"find a need and meet it, find a hurt and heal it."
The following 2 programs  will help you develop resilience and find direction

1. Want to be energised and revitalised?
John Cleese said " A man will give up almost everything except his suffering."
It's time folks to shift the energy!
Date:  29th March 2010
Time:  7-9 pm
Venue:  Integrated Events Centre
Cost:  $20 to secure your LARFING place!
Presented by Pat Armitstead, who  toured Russia with another acclaimed celebrity in humor,   Dr Patch Adams (  clowning to entertain orphans)  this series brings you cutting edge humour and positive psychology techniques.  Pat says " we cant all live a life in the performing arts but we can lead a life enhanced by them".  This session presents a range of excercises designd to enhance wellbeing and bring the mind to rest.  Pat will use a range of modalities to do that including improv acting and she says "this practice alone can bring you to peace within 5 seconds. "
Phone (09) 428 3836, 021 687635  or email
joyologist@humour-resources.com to book your place NOW!

2. Introduction to Joy Coaching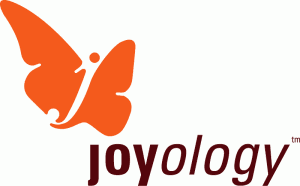 Presented by Pat Armitstead, who toured Russia with another acclaimed celebrity in humor, Dr Patch Adams.
This session brings you a range of opportunities to find more joy in your life and to look at new ways to perceive life events.
Date:  31st March 2010
Time:  7-9 pm
Venue:  Integrated Events Centre
Cost:  $ 3 0 to secure your  place!
Pat will provide a complimentary group coaching session speaking into the needs of the people in the room and using her philosophies and strategies to transform consciousness. She says the Monarch butterfly is the perfect example of transformation as it emerges from its cacoon and flys.  She says to be good humoured is to be appropraitely responsive …….your listening skills will be challenged in this session!   You will leave with new ways to manage the stressors in your life and the presence to enjoy you life, whatever your current circumstances.
Phone 09 4283836, 021 687635 or email
joyologist@humour-resources.com to book your place NOW!
Radio program Find your Joy
You will love this weeks program talking with Frans Huysmans about  creativity
Dont forget you can listen every Tuesday 7.20pm on Planetaudio fm 104.6 or you can down load from the website
http://www.planetaudio.org.nz/program.php?languageid=14 , hit search for Find your joy
GD Star Rating
loading...
GD Star Rating
loading...
Tags: Emotional sustainability, good news, Happiness, motivational, optimism, positive news