Home » Uncategorized
365 Days of Fun and Chillaxation As I Raise My Son and Grow My Good News Website – The Blog – by Charlotte Squire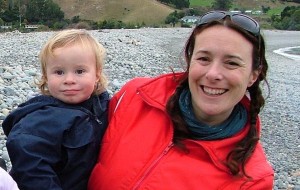 The Low Down – I've moved to back Golden Bay – my original home. Over the next 365 days I'm going to blog about my year in Golden Bay, raising my gorgeous son Kahu, and running my website www.happyzine.co.nz with the target of growing the subscription base of good news consumers to 100,000 people within one year. The essence of my goal is to wholeheartedly enjoy my time here within the amazing Golden Bay community. My strong belief is: greater life enjoyment = stronger business = increased wealth.
Who I am – I'm Charlotte Squire, I'm 33 years old, and I'm the Editor of Happyzine. I founded it around two and a half years ago.
Why I'm doing this – Because I'm listening to my gut feeling that this is the perfect community to thrive in. I've had a challenging decade, my father died unexpectedly a while back and I've separated from the father of my child (I would like to announce at this point that Kahu has the most loving, doting, adoring, wonderful father.  Kahu's father and I are spell bound by our son).
And amazing things have happened too, I've become a Mama and I've sprouted a good news website from seed. I'm interested to explore what it genuinely takes for me to feel really good, in my heart. While I know that life has its ups and downs, and every emotion is profoundly valuable, I also know that listening to my heart making 'fun and chillaxation' a daily priority, will do me good.
I aim to raise my general feelings of enjoyment in life from a four-five out of ten to a nine or ten out of ten. I will honestly give my days scores of of ten, and average them at the end of each week. This is going to be interesting!
GD Star Rating
loading...
GD Star Rating
loading...
365 Days of Fun and Chillaxation As I Raise My Son and Grow My Good News Website – The Blog – by Charlotte Squire

,
Tags: dreams, Emotional sustainability, good news, Happiness, optimism, personal sustainability