Home » Uncategorized
365 Days of Fun and Chillaxation As I Raise My Son and Grow My Good News Website – Blog#1
Submitted by Charlotte on April 17, 2010 – 4:47 pm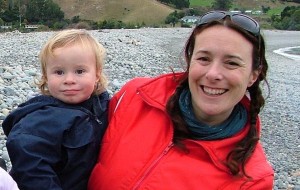 Well. The first thing that I want to say is our house is silent and WITHOUT A TV! Ahhh! This is something I've decided to do for the year. DVDs are allowed, but no TV.
Ok, onto more exciting matters. Today, I did something fun: I moved to Golden Bay! I might as well have moved to another planet, it feels like a totally different world (yet it's only an hour and a half away from my home of the past year and a half in Nelson, top of the South Island, New Zealand). I'm from here. As a child I lived here and holidayed here, and during my twenties I worked here and healed here and now, as a grown up thirty three year old Mama, I'm back for a little more Golden Bay action.
So why have I left the big smoke of Nelson to return to The Bay? For the people. The community. Here the sense of togetherness is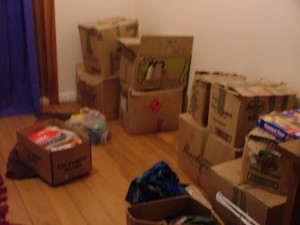 strong. People know each other's business (which has at times freaked me out, and at other times saved me), people care about each other, every body know's every body and after a couple of years of relative anonymity in one city and one smaller town, I'm in need of a little more connection with my community.
Something's happened to me lately, I've fallen back into my heart. I've started listening to it again, after a short interlude. And my heart told me to come back here. It's been kind of scary, exciting, sad, and overwhelming at times. But I'm here now. And my new house is feckn amazing! It's surrounded in food gardens, and is warm, and has lovely wooden floors and it just feels right to be here.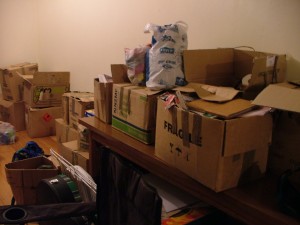 Anyway, gotta go as Kahu requires my attention. We have a number of matters to see to such as finding his 'motorbike' and calling his Aunty Jenny.
I rate this day 6/10.
Over and out.
Love,
Charlotte
xxoo
PS I wrote this blog last night after we'd arrived, and people had welcomed us and we were finally all alone in our new house.  I'm going to post another blog later tonight for day two.
365 Days of Fun and Chillaxation (as I raise my gorgeous son and grow my good news website to a subscription base of 100,000 people).  The Low Down on this Blog.
GD Star Rating
loading...
GD Star Rating
loading...
Tags: dreams, Emotional sustainability, good news, Happiness, motivational, optimism, positive news