Home » Uncategorized
365 Days of Fun and Chillaxation As I Raise My Son and Grow My Good News Website – Blog#6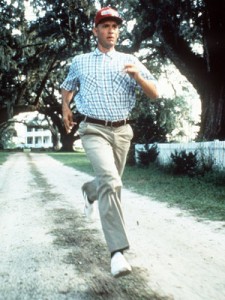 Today I ran.  Did I run for love?  Yes.  Did I run for the sheer joy of being able to run? Yes.  Did I run for freedom, for free expression of my firey energy and in ode to the sheer beauty of this wilderness I've parked my self in?  Yes, Yes, Yes.  Was it hard?  Definitely.  Did my dog come to heel every time I called her?  No.  Did Kahu enjoy a hot outside bush bath with his little one year old girlfriend whilst his Mama sweated her guts out on the slopes of a little known Golden Bay back road? Oh yes.
And now I am sated …  And showered.
Today's rating 9/10.
365 Days of Fun and Chillaxation (as I raise my gorgeous son and grow my good news website to a subscription base of 100,000 people).  The Low Down on this Blog.
Check out yesterday's blog.

GD Star Rating
loading...
GD Star Rating
loading...
Tags: dreams, Emotional sustainability, good news, Happiness, motivational, optimism, personal sustainability, positive news