Home » Green technology
My Journey Towards a Passion for Eco-Fashion – By Jo Blundell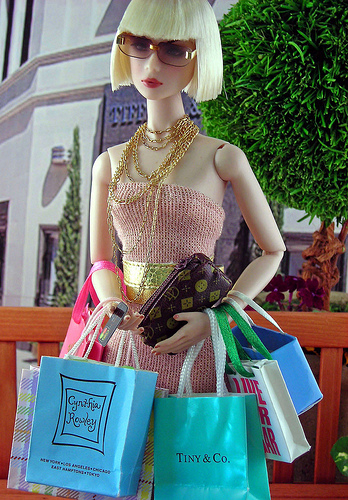 OK, so my passion for 'eco' doesn't stop at fashion, but that's pretty much where it began for me. I read an article a few years back on how fashion has become faster, clothes have become cheaper, we are consuming more than ever before and this was having a very real environmental impact. This article made me begin thinking seriously about how I consumed for the first time.
To be fair, I've never been a serial-shopper, nor have I worried about always being 'on-trend' but I love a bargain so price would sometimes win over quality. The problem with sacrificing quality however, is that the new shine of my latest purchase would never last for more than a couple of wear's before I'm left with clothing not worthy of being accepted by any charity shop. Once my clothes get to this point, I'd usually bin them and they'd be replaced with something else. Can you imagine me multiplied by billion or more people? It adds up to a lot of waste.
So after I was suddenly hit with the reality of my rampant consumerism, I became curious about what the alternatives were. The term 'eco-fashion' conjured up images of brown hessian, sack-like dresses and tops that I was sure wouldn't be flying off the racks. But when I looked into it further I was pleasantly surprised, excited even! Eco-fashion isn't just about the fabrics used, it's an ethos that translates throughout every aspect of a brand. Globally there are an astounding number of fantastic, fashion-forward labels that are thinking 'down river' as I like to call it. And New Zealand is right amongst it with labels like Starfish, Untouched World, Miranda Brown, Icebreaker, we'ar, Kowtow, Shikoba, WAS and many more.
About a year ago, I decided to take this new found knowledge and start a website to get people inspired to shop for more than pretty and The Thread Loop was born. We're all about style that doesn't sacrifice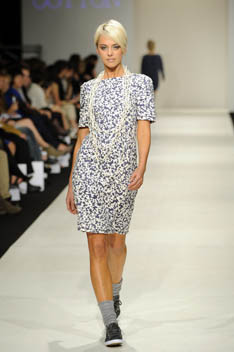 the environment and we've got some great labels with more being added as time rolls on. The aim of the game was to make it easier for people to choose to buy from a range of labels with a social, ethical and environmental conscience so labelling and transparency is super-important, if imperfect (we're a work in progress).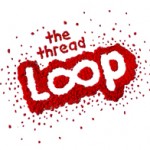 In the process of becoming more eco-aware and setting up The Thread Loop I've accumulated a fair amount of knowledge on the topic and I'd love to share it with you. This is my first 'eco-fashion' themed post for Happyzine. So follow future posts which will keep you up to date on the fabulous New Zealand and international designers leading the way (not just the ones on The Thread Loop!). I will also share some of the major challenges being faced by this industry and by us as consumers. Most importantly though, I hope you'll be inspired by some of the exciting, innovative solutions that are making this industry a socially, economically and environmentally sustainable one and hopefully all this knowledge translates down through to your shopping habits as it did for me.
I'm not going to be flogging product after product from The Thread Loop BUT if you do have the urge to visit us and want to spend up large, as a Happyzine reader, you're entitled to a 15% discount off anything in store just by entering the code HAPPYSHOPPER when you check out.
Jo Blundell – Founder/Director

www.thethreadloop.com
GD Star Rating
loading...
GD Star Rating
loading...
My Journey Towards a Passion for Eco-Fashion - By Jo Blundell

,
Tags: art, Environment, fashion, good news, motivational, positive news, Sustainability