Home » Green technology, Headline
Eco-fashion – Expensive or Fair?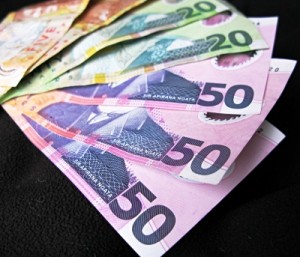 Time and time again I hear it: "Eco-fashion is way too expensive!" But is it? Let's pull back the curtains and take a quick look at what goes into producing conventional vs eco garments. I think understanding the skill, time and energy that goes into the things we buy makes us value them a little more.
We all love to look beautiful and for most of us we are trying to figure out how to do that on a budget. When times are tight, the lure of those cute, trendy tops for $30 at Glassons or Supre can be overwhelming.
But let's look at the bigger picture. The amount of labour and energy that goes into each conventional garment we buy is kind of staggering. The crop is planted, nurtured, harvested. Then the raw material goes to a factory where it's processed and spun into yarn. The yarn is usually then taken to another factory where it's woven into fabric, sent to a dye mill where it is dyed and possibly finished.
It's sold to a manufacturer who must design, draft and grade patterns, create samples to test for fit and performance, cut and sew the garments, market, finish pack and ship. At each stage there are ordinary people who need to be paid for their labour and the cost of the raw materials. So, if we are paying $30 for a top, are the workers throughout the supply chain being paid a fair price?
The sustainable fashion movement is growing, but it is still very niche – it makes up a tiny part of the industry worldwide. To begin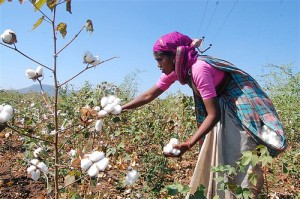 with, often the raw materials are more expensive. The cotton grower makes a significant investment of time and money transitioning from a conventional to an organic crop. Raising sheep on organic pasture is more expensive than feeding them the non-organic option.
Processing raw materials in a responsible manner often means that the mills and dye houses will need to alter existing machinery or buy new machinery and add new waste treatment facilities. In order for worker conditions to improve all along the supply chain, a factory's cost of doing business will increase.
Because the demand for eco-fashion is still a small proportion of the industry as a whole, they are often being made by smaller producers or they are a small part of a larger company's production. Designers who decide to keep production local are making a conscious decision to support local industry, wages and health and safety requirements which also pushes up cost.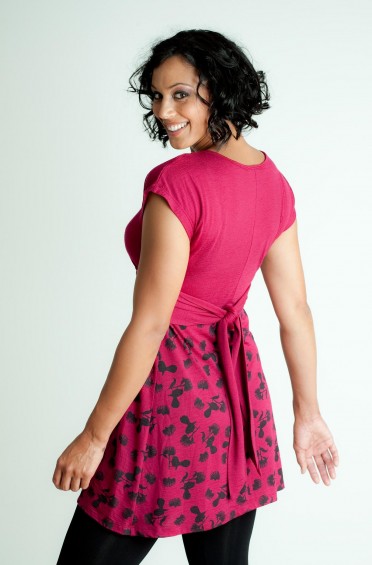 Though it may cost us more to buy a hemp/silk dress than one made of conventional cotton, I think we can take some pride that a little portion of each of those dollars is paying a factory worker a better wage, or helping a factory treat the waste from their factory.
Expensive or fair? What do you think?
And just to add my little plug here at the end – If you have the urge to treat yourself or someone else with some beautiful eco-fashion threads, visit The Thread Loop. As a Happyzine reader, you're entitled to a 15% discount off anything in store just by entering the code HAPPYSHOPPER when you check out.
Jo Blundell – Founder/Director
www.thethreadloop.com
GD Star Rating
loading...
GD Star Rating
loading...
Tags: Eco-Fashion, fair trade, fashion, low impact dyeing, organic cotton, shopping, sustainable, sustainable movement, The Thread Loop