Home » Family
Sleep, Support and Smiles for Mother's Day
Submitted by Charlotte on May 6, 2010 – 5:00 pm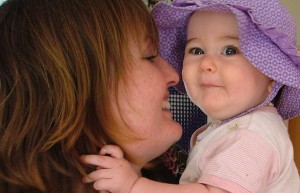 Media release: Plunket
Mother's Day, 9 May, is a great opportunity to celebrate the incredible women in our lives and let them know how much they mean to us.
An informal internet "chat" with mums revealed what they most wanted this Sunday:  sleep, sleep and more sleep!
Mums mainly said they would like more sleep or a sleep-in followed by breakfast in  bed. Others said shopping, an hour alone with a good book, and kisses and cuddles with their family were on their wishlist.
Supporting the mums of New Zealand is the reason Plunket was started in 1907 by Sir Frederic Truby King. His vision then was "to help the mothers and save the babies".
The majority of Plunket's workforce and volunteer base in 2010 are women, many with children. We want to celebrate all these women and the many others in New Zealand who are mums, grandmothers, mums-to-be, or have acted as a mother figure in someone's life.
Mother's Day doesn't need to cost a lot of money. It's all about taking the opportunity to give mums a hug, and thank them for their support and the role they play in your family.
On Sunday, Plunket would like to honour all mothers for the important role they play in nurturing generations of New Zealanders.
GD Star Rating
loading...
GD Star Rating
loading...
Tags: good news, mums, positive news, women