Home » Happiness
Happiness is a Choice
"What I discovered was that happiness is not something that happens. It is not the result of good fortune or random chance. It is not something that money can buy or power command. It does not depend on outside events but rather on how we interpret them. Happiness, in fact is a condition that must be prepared for, cultivated, and defended privately by each person. People who learn to control inner experience will be able to determine the quality of their lives, which is as close as any of us come to being happy." Mihaly Csikszentmihalyi in his book, "Flow"
What is happiness and how do we prepare for and cultivate happiness? These are very juicy questions which deserve some inquiry.
It seems to me happiness is experienced on a continuum from a quiet, moment by moment contentment to the full blown bliss of expanding into our greatest potential. I agree with the author with the impossible name that happiness isn't something we should sit and wait for. It isn't a right we humans have. Nor is it something somebody else can make for us, as in "You make me so happy". It's something we can choose to cultivate as we would choose to grow a garden. You could see it as our inner garden, if you like. Note how "cultivating happiness" has a very different feel to "pursuing happiness". Cultivating happiness means assisting it to grow inside you, rather than running after some promise outside.
I'm talking about sustainable happiness here and it's not something we can find outside ourselves. Outer things can help of course and some people are more uplifting to be around than others. But whenever you look for happiness outside of yourself you can be sure it won't last. Why? Because the only thing we can be sure of in life is that everything changes. And the world we live in is changing so rapidly it's like being in a whirlwind. The challenge is to find the place inside our own hearts and minds from which happiness comes, so that we can choose to stay contented and at peace within so much uncertainty.
The starting place is to know what happiness means for us, because it's different for everyone, and at different stages of our lives it may manifest in different forms. For you, happiness may be found in being a free spirit, free to go where you like, when you like, with whomever you like, taking off on a whim on a road trip, or surfing the waves. Or, you may be at the point in your life where you're looking for happiness in your family, being with your partner and children, making a home. Or, perhaps you feel most happy when you're singing or making music or creating art? Or, maybe you just love spending time alone, in nature, meditating, or writing?
What's the special feeling you have when you're doing those things that make you happy and how can you consciously choose to generate more of that feeling from inside?
That's one way to look at it: be clear about what you want and then make more of that on a daily basis. Even if you can't take off on a road trip, where can you source that feeling of freedom in your life today? When your kids or your partner are grouchy how can you still choose happiness for yourself? If you can't have the week long silent retreat you'd like can you prioritise half an hour here or an hour there, and learn to find the inner peace you crave amidst chaos?
Another way to approach this cultivation of happiness, and this is the one I'm focusing on at the moment, is to learn how to welcome everything as it is. This takes some practice! You know, in our western culture we've been so conditioned to want to be happy and successful and the most attractive kid on the block, and we've been conditioned to believe that if we buy this or have that or add something to who we are, then we'll get to the elusive prize of being enough!  But even when we get the praise or approval or admiration we crave, it never lasts. And then we think there's something wrong with us, because the myth of consumerism is there's someone somewhere who's happy all the time and you too can be like them!

Not true. I'd rather trust the Dalai Lama who said, "All human beings have this in common: we all long for happiness and we all suffer."
Part of being human is, things don't always work out perfectly all the time. Take the current state of the world. The world we've managed to create so far as human beings is far from perfect wouldn't you say? I'm sure I don't need to list the enormous suffering so many people, animals and nature itself, are facing throughout our beautiful planet, and if we're compassionate people that's part of our world, as well as our concern with our own personal happiness. As individuals we can't always do something to alleviate the suffering of others but we can choose how we respond both to the multiple catastrophes in the world, and to our own small tragedies and challenges. How do we keep our own boat afloat in this sea of global transformation? Being human is complex and we all at times feel discouraged and even despairing. Pasting a false smile over our sorrows doesn't work because they just eat away at us from inside. More than ever at this time we all need safe places where we can express the depth of our feelings, complain, empty ourselves out, and then move on into empowered and responsible action. We can keep our minds and hearts open to the realities in our world and choose to be a little beacon of peace and light. That's how the new, peaceful, sustainable world is being built, one person at a time, one group at a time, one community at a time, choosing to do what we can do, with what we've got.
There's a lot to this business of cultivating happiness. You have to really want it and intend it and choose it. I will write more about the cultivation of happiness in coming weeks. I am also offering a tele-class if you'd like to join me in a group once a week for a month, on the telephone and on-line, to explore this practice of cultivating happiness.  This is part of my contribution to creating A Whole New World. www.awholenewworld.net   More information about the course and how to sign up next week.
Each one of us makes a difference and together we can do what seems impossible.
Rose Diamond, www.awholenewworld.net  http://magnificentbeing.net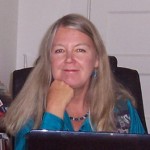 GD Star Rating
loading...
GD Star Rating
loading...
Happiness is a Choice

,
Tags: Happiness