Home » Uncategorized
Sustainable Environmentalism Workshop: Three Groovy Ways to Chillax and Use Your Natural Talents to Create Positive Environmental Change.
Submitted by Charlotte on May 28, 2010 – 11:30 pm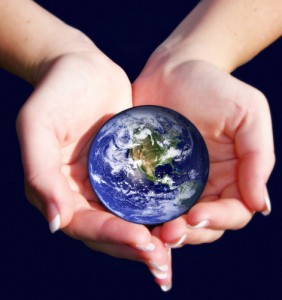 Place: Organic Green Grocer
Corner of Tasman & Grove Street
Nelson
Time: 1 – 3pm Saturday 29th May
(Tomorrow!)
Price: $25 ($5 goes to the venue)
Participants will receive:
Tips and Information about how to be clear (and excited) about their core strengths
A suggested strategy about how to use the power of focus to work towards and achieve their environmental goals (We will explore the use of affirmations, vision boards, visualization and selective hearing and attention).
The structured opportunity to network and initiate exciting collaborations with like equally gorgeous people.
"Each and everyone of us contain the seeds for creating positive environmental change. Let's explore the possibilities together". Charlotte Squire
Charlotte Squire is the Editor and Founder of www.happyzine.co.nz – a good news website with a focus on positive environmental and social change. Happyzine is currently spearheading two exciting environmental projects – DreamtoReality (where Auckland Lawyer Emily Harris is bringing roof top gardens to Auckland's CBD) and the Wild Energy – Sustainable Design Competition (which is just about to be launched and is designed to inspire excitement about the myriad of eco-friendly power generation options within Aotearoa/New Zealand).
Living in the Top of the South Island, NZ?  Join Us!  We have six places left for tomorrow's workshop.  Phone 548 3650 or email ogg@ts.co.nz
GD Star Rating
loading...
GD Star Rating
loading...
Tags: dreams, good news, Happiness, positive news, Sustainability