Home » Events
Tauranga – Sustainable Living Workshop:Waste
Submitted by Charlotte on June 2, 2010 – 10:41 pm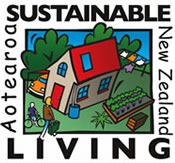 The Tauranga Environment Centre in conjunction with Tauranga City Council is running a Sustainable Living Workshop and Tour on Waste .
Workshop: Independent and practical information on waste reduction.
Find out more about the global issue of waste and then the topic will narrow right down to how your rubbish and recycling is dealt with here in Tauranga.
When: Tuesday 8th June 7pm – 9pm
Tour: The tour will be a fun and interactive tour through the recycling facilities of Bayfair and Te Maunga
When: Saturday 12th June 10am – 1pm You will need to be outside the Tauranga Environment Centre, 12 Elizabeth St at 9:45am Sponsored by Tauranga City Council.
Supported by Environment BOP. Cost: $25 total (including bus tour)
Email tgaec@xtra.co.nz or
Phone 578-6664 to make a booking or enquire further.
GD Star Rating
loading...
GD Star Rating
loading...
Tags: Environment, good news