Home » Uncategorized
365 Days of Fun and Chillaxation – Blog#58 – The Buckminster Fuller Institute
Submitted by Charlotte on June 12, 2010 – 9:18 pm
www.inhabitat.com is my favourite website.  Full stop.  I can't check out their weekly newsletter without feeling 100% pure hope.  They've just announced the winners of the Buckminster Fuller Institute 2010 Challenge (who wins US$100,000. I really hope you have broad band oh beloved reader. You have got to check this You Tube video out (see below).
I'm really excited about bringing more kiwi design into the Happyzine pages via our upcoming Wild Energy sustainable energy design competition.  It's going to rock.
This is a description from the Inhabitat.com website:
"Buckminster Fuller was an amazing visionary of a man: architect, engineer and one of the first true "green designers" of the modern era, so it should come as no surprise that we're big fans of the man here at Inhabitat. In 1983 the Buckminster Fuller Institute was established by Bucky's family to carry on the designers legacy and help people face the globe's most pressing issues in the same mode the institute's namesake did during his vibrant life. To keep Buckminster Fuller's legacy of eco, 'whole-systems' design alive, the BFI institutes a bevy of programs directed towards designers. One amazing initiative that has always found inspiring results is the Buckminster Fuller Challenge, a design competition seeking to remedy the world's most complicated social/environmental problems through whole-systems design strategies."
What I love about inhabitat.com is that their design is not only visually delicious but it's generally very user friendly and functional.  Anyway, back to Buckminster Fuller, check out this vid:
and if you have a little more time check out this inhabitat.com video at Brooklyn Designs.  Wow.  These designs are ONLY from Brooklyn.  I'd love to cover this type of event for NZ.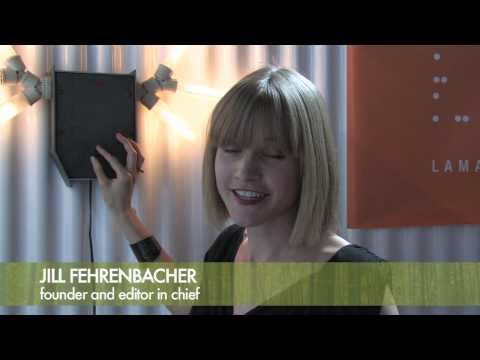 Today's rating: 9/10
365 Days of Fun and Chillaxation (as I raise my gorgeous son and grow my good news website to a subscription base of 100,000 people).  The Low Down on this Blog.
Check out yesterday's blog.
GD Star Rating
loading...
GD Star Rating
loading...
Tags: art, design, good news, Sustainability