Home » Uncategorized
365 Days of Fun and Chillaxation – Blog#78 – The True Meaning of Friendship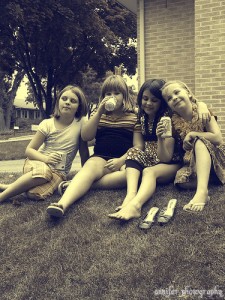 I've just been sitting on the beach, watching my naked son enjoy yet another sunny mid-winter swim with Maia – the dog who will swim (or wallow if necessary) in anything liquid – pondering the true meaning of friendship.  What does friendship mean to me?  I wondered.  Loyalty.  Laughter.  A natural affinity.  Integrity.  Freedom of speech.  Tolerance.  Ok, all these qualities are important to me in friendship.  Yet different friends offer different strengths. And different people bring out different aspects of our personalities.  As much as I've at times found facebook rather tiresome (so many people to remember and chat with) it's gradually worked its way into my heart.  It is a great way of keeping some quality relationships fed. But that's diverting from the actual subject.
 What is friendship? Does it always feel good? Do you stick with your friends through thick and thin? Or do you reach a point where it's time to step back?  What if you both change, a lot? What happens if a friend's in trouble? To what extent do you help them?  What if you can see a friend going down a road that will lead to suffering? Do you say something? Do you sit back and wait? Do you pull away?  You tell me? 
For me, right now I'm remembering and realising that the slower, quality version of friendship is more valuable to me than the fast-burning surface type.  And let's face it, you can't maintain good quality relationships with every one that you come into contact with, so there will always be varying levels of friendships – acquaintances, colleagues, in our lives.  Also, I realise that very much like my son and dog, I simply love people.  I love being around people, physically.  I love seeing people's faces lighting up, I love exchanging greetings and chatting idly about what ever comes to mind.  You can do this with anyone.  You can do this with strangers, yet these exchanges create the glue that hold community together.
So I've come to the place of remembering that nothings permanent.  My Dad dying unexpectedly five years ago taught me that.  Some relationships will weather time.  And those ones, even if there's only one, are precious.   Yet, the everyday, random meetings with strangers or neighbours or people we met somewhere, sometime, matter too, they help us feel … that we're all in this together.
Earlier today I called a friend of mine after a challenging conversation with someone.  Her phone ran out of battery, so she sent me these quotes about friendship via email:
"We do not so much need the help of our friends as the confidence of their help in need."
~ Epicurus
 
"Friends show their love in times of trouble…"
~ Euripides
 
"One loyal friend is worth ten thousand relatives."
~ Euripides
 
"A friend is one who knows us, but loves us anyway."
~ Jerome Cummings
 
"What is a friend? I will tell you…it is someone with whom you dare to be yourself."
~ Frank Crane
 
A real friend is one who walks in when the rest of the world walks out."
~ Walter Winchell
 
"The only way to have a friend is to be one."
~ Ralph Waldo Emerson
 
A friend is someone who is there for you when he'd rather be somewhere else."
~ Anonymous
 
"Your friends will know you better in the first minute they meet you than your acquaintances will know you in a thousand years."
~ Richard Bach
 
"Every gift from a friend is a wish for your happiness…"
~ Richard Bach
 
The only way to have a friend is to be one."
~ Ralph Waldo Emerson
 
"Love is temporary…but friends are forever."
~ Kelly Wheeler
 
To know someone here or there
with whom you can feel
there is understanding
in spite of distances or
thoughts expressed
That can make life a garden."
~ Goethe
 
"My father always used to say that when you die, if you've got five real friends, then you've had a great life."
~ Lee Iacocca
 
Sometimes our light goes out but is blown into flame by another human being. Each of us owes deepest thanks to those who have rekindled this light."
~ Albert Schweitze
r
"The most I can do for my friend is simply to be his friend. I have no wealth to bestow on him. If he knows that I am happy in loving him, he will want no other reward. Is not friendship divine in this?"
~ Henry David Thoreau
 
"A true friend is someone who thinks that you are a good egg even though he knows that you are slightly cracked."
~ Bernard Meltzer
 
Friends are like melons; shall I tell you why? To find one good you must one hundred try.
~ Claude Merme
t
One who looks for a friend without faults will have none.
~ Hasidic Saying
 
Friends are needed both for joy and for sorrow.
~ Samuel Paterson
 
A companion loves some agreeable qualities which a man may possess, but a friend loves the man himself."
~ James Boswell
 
"My friend is he who will tell me my faults in private."
~ Solomon Ibn Gabirol
 
A single rose can be my garden… a single friend, my world.
~ Leo Buscaglia
 
It's the ones you can call up at 4:00 a.m. that really matter.
~ Marlene Dietrich
 
Good friends are good for your health.
~ Irwin Sarason
 
I have lost friends, some by death, others through sheer inability to cross the street.
~ Virginia Woolf
 
A true friend is one who overlooks your failures and tolerates your success!
~ Doug Larson
 
Your friend is the man who knows all about you, and still likes you."
~ Elbert Hubard
 
I get by with a little help from my friends."
~ John Lennon
 
Friends are those rare people who ask how you are and then wait to hear the answer
~Anon
 
The most beautiful discovery that true friends can make is that they can grow separately without growing apart."
~Anon
 
A friend is someone who reaches out for your hand…and touches your heart."
~Anon
 
At the end of the list of quotes, she signed her email 'your friend always, Gaibz' .  I really appreciated the bit of reassurance.  And I also appreciated that she took the time to go online and find the quotes to send me.  Often friendship can simply be expressed via thoughtfulness.  So what are the main qualities of a good friendship to you? 
Today's rating 9/10
365 Days of Fun and Chillaxation (as I raise my gorgeous son and  grow my good news website to a subscription base of 100,000 people).  The Low Down on this Blog.
Check out yesterday's blog
GD Star Rating
loading...
GD Star Rating
loading...
365 Days of Fun and Chillaxation – Blog#78 - The True Meaning of Friendship

,
Tags: good news