Home » Uncategorized
365 Days of Fun and Chillaxation – Blog#79 – Book Review: The Rayman
Submitted by Charlotte on July 3, 2010 – 10:58 pm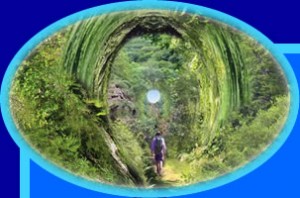 One of the very first pages in this book says "This book is dedicated to the dreamers, especially those who have learned how to make their dreams a reality". 
Perfect for me. I'm big into the whole dreamstoreality thing.  And this book delivers on the dream that it arose out of – to offer something positive and uplifting.  It's the tale of one man's adventure as he deals with a major loss, morphs into a whole new, even cooler version of himself (he was already a pretty together kind of guy – you know – gifted muso, big meditator), and finds love, great health, a new talent and a few magic tricks to keep, literally, up his sleeve. 
The major thing about this book, the thing you've really, really got to know, is that it manages to combine all the ingredients of a juicy read: believable characters (warts 'n all), a hard to predict, twisting plot, occasional moments of grief and tension, tender love, heart-warming moments of relief and success, unconditional kindness, and interesting dialogue between characters and the thing is: it's minus any violence, cynicism, or bedlam. 
 In fact, the whole novel is set within a community who appear to communicate in a surprisingly healthy, honest manner, live very natural, healthy life-styles, and respect each other, regardless of their differences. 
Once you get through the first few pages of this novel, it's a genuine goody.  I found myself utterly caught up in the plot and the nice, warm feeling that seeped into my bones as I read.
There's a vein of goodness running through this novel that I held onto with both hands.
One aspect of the Rayman that I appreciated was the deep connection with the earth that our main man develops.  I read the Rayman around the same time that I watched 'The Avatar'.  I enjoyed that movie, especially the reverence and connectedness of the tribal people to their natural environment.  It happens in the Rayman too – on the back cover it explains that "it is set in a place that has all the bounty of our world but none of the damage."  And as I said, there aint no shoot 'em ups in this book.  Yes, there are some challenges for our main man to deal with, but mainly we're talk'n wisdom, reverence for nature, some respectful relationships and some decent communication.  I recommend that you check this book out.  It's only available online at http://www.therayman.com/site/
The second Ray Parker book is coming out soon, with a third also on the way. Keep an eye out for this author, he's a talented writer with a strong environmental conscience.
365 Days of Fun and Chillaxation (as I raise my gorgeous son and  grow my good news website to a subscription base of 100,000 people).  The Low Down on this Blog.
Check out yesterday's blog
GD Star Rating
loading...
GD Star Rating
loading...
Tags: book review