Home » Uncategorized
365 Days of Fun and Chillaxation – Blog#113 – A Change is as Good As A Holiday
Submitted by Charlotte on August 8, 2010 – 10:50 pm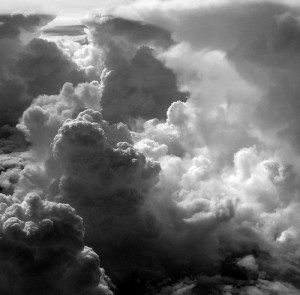 After you've done a thing the same way for two years, look it over carefully.  After five years, look at it with suspicion.  And after ten years, throw it away and start all over.  ~Alfred Edward Perlman, New York Times, 3 July 1958
It's true!  Have you ever tried taking the day off, setting up the rugs and the tent in the living room, getting the picnic together, putting on the strange animal music and going jungle?  Nah, me either.  But how cool would that be?  The whole 'changing your perspective of your life' thing is a delightful skill to nurture.
Today I packed the car up nice and full, mother-style, and headed for the Paton's Rock Beach with family and a friend to take a little time out.  I didn't care that rainy clouds were hovering, or that it was freezing and gusty and mid-winter.  I took plenty of rugs, a whole quiche, and novels (just in case I had a spare moment, which I didn't) and spent a happy afternoon at that special place where the land meets the sea.
Sure my dog got into a fight and my child insisted on running about a kilometre away and then plopping down on his tender little three year old bottom and bursting into tears, but that stuff didn't matter.  Because we were doing something different.  Outside.  With food. It was all the same stuff that we do everyday, but somewhere new.
"It is always the simple things that change our lives. And these things never happen when you are looking for them to happen. Life will reveal answers at the pace life wishes to do so. You feel like running, but life is on a stroll. This is how God does things."
Another way in which I experienced refreshing change today was in the fact that I left my house extremely tidy.  Every surface gleamed.  And when I returned home our place had that 'I've been cleaned thoroughly with organic cleaning product' smell.  This degree of change was almost on par with setting up the tent and getting the animal noises going.
Yes indeed, as I adjust to my busier, fuller Happyzine days, and things grow increasingly exciting, I also become increasingly aware that time-out to recharge is deeply important.
Today's rating 9/10
365 Days of Fun and Chillaxation (as I raise my gorgeous son and grow my good news website to a subscription base of 100,000 people).  The Low Down on this Blog.
Check out yesterday's blog.
GD Star Rating
loading...
GD Star Rating
loading...
Tags: Happiness