Home » Gardening
Grow From Here: An Inner City Organic Garden Store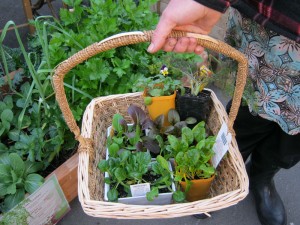 In Te Aro, central Wellington, there has sprung up a dear, wee garden store; bold, new and capable of supplying all your organic gardening supplies. My name is Kaye Reardon and I am the co-owner of  'Grow from Here', along with my partner Mary Hubble. Our aim is to apply organic principles to growing a business.

Who am I?  I am hard to define, but am described as strongly individual by my allies and I am sure eccentric by others. A slightly wild, middle-aged woman – that's me. I am an earth-mother lesbian, lefty cynic, with oodles of life experience. I am committed to organic-inclusive, non-destructive alternatives to mass product exploitative models. I get to wear my gumboots on most days when I head into town with my little dogs. I am privileged to work at what I love and hope to share this passion with you – I am doing things my way and it is exhilarating and damned scary.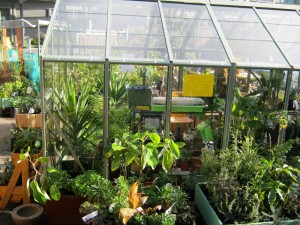 Mary and I are both organically-focused and environmentally-responsible, therefore we support organics in product and process as much as is practicable. Our philosophy:
Choose organic solutions first
Practice organic plant care
Make minimum negative environmental impact
This blog will follow our ride through the second half of our first year in business.
See you around, Kaye.
PS Always remember that a tunnel has light at both ends
Grow From Here
50 Webb St (Top Of Cuba St)
Te Aro
Wellington
04 384 8178
021 069 0465
GD Star Rating
loading...
GD Star Rating
loading...
Grow From Here: An Inner City Organic Garden Store

,
Tags: Environment, Gardening, organic