Home » Environment
Food, Glorious Sustainable Food; Part II
Submitted by leebarry on August 22, 2010 – 6:53 pm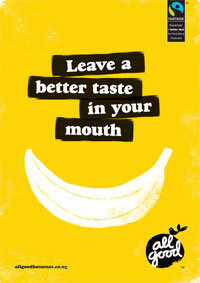 Since my previous ramblings about food here on Happyzine, I've spent far too much time with my nose in a book called "Eating Animals" by Jonathan Safran Foer. As the title suggests, it tackles the uncomfortable topic of growing, killing and eating animals, but focuses on the factory farming systems that provide for (particularly America's) insatiable desire for cheap meat. How, that is no happy topic, so we won't go much further into that, but it did raise for me some – lets call them "ethical food design solutions" – that I felt the need to air.
In his book Foer makes many references to an amazing woman I first heard of years ago on a TV doco. Her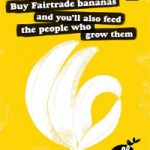 name is Temple Grandin and is an expert animal scientist, writer and speaker. She has autism and with it a unique affinity for the emotional and psychological stress experienced by farmed animals. She has devoted her life to the design of humane confinement and slaughter systems that minimise stress, pain and injury to animals. Now, no matter what your personal preference is about eating meat, plenty of people do it and will continue to do it.
So, if the system can be better designed to minimise suffering, I call that good news.
Grandin's unorthodox approach to design involved creating a "crush" – a device to hold an animal still without injury – for herself. Like many autistic people she finds normal social situations over-stimulating and stressful. By placing herself in a crush-like device she could feel secure, block out external stimulation, and reach a level of calmness. I remember watching her in this documentary, down on all fours in her hotel room, inserting herself into this padded pneumatic contraption. A most peculiar and even distressingly claustrophobic situation for many people, she showed and explained how it really helped her. Most fascinating is that she could apply this experience and the physical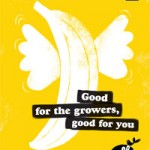 pressure on her own body to what would feel good for a cow. And it works – she's the leading expert in designing and auditing factory farms and slaughter houses and her knowledge has been adopted worldwide. She even publishes the CAD design drawings of her inventions online – anyone can access and use them totally free. That really is sustainable design.
Another unsavoury aspect of food production that I was reminded of last night watching another doco called "The Dark Side of Chocolate" is the unfair conditions and prices experienced by our poorest producers in developing countries.
The good news, that's really quite old news, (officially starting in 2002, but in gestation since the mid 1960's) is the Fair Trade certification system which aims to reverse the norm, paying fair prices and bringing social equity to producers of everyday things like coffee, sugar, tea and cotton. It's the redesign of a broken and exploitative system.
In 2008 a couple of enterprising chaps noticed there were no fair trade bananas for sale in New Zealand – organic ones yes – but nothing that guaranteed a fair go for growers of the world's most popular fruit in places like Ecuador, Costa Rica and the Philippines. (Incidentally, why don't we import 'nanas from Aussie where labour conditions are true blue and the transport distance shorter?) So All Good Bananas was born and they are working hard to build their market in NZ, which so far includes nearly 120 outlets across the country. Go Simon, Chris & Matthew!
What's really lovely about All Good Bananas (apart from their good work righting the wrongs of the evil global banana oligarcy) is their sunny, cute graphics and catchy copy.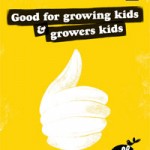 Snappy lines like "Leave a better taste in your mouth" and "New Zealand's only straight bananas" on the eye-catching yellow and black packaging and posters are sure to get your attention. "Packaging!?" you ask – on bananas? Yep, afraid so. But the guys explain: as the little guys they need to define their product (one banana looks much like another, right?) and that the branding is hopefully short lived – once demand eclipses that for the usual unfair 'nanas, and All Good are the biggest suppliers around, they can lose the bags. What a clever call to action for nay-sayers; "make us successful and we can meet better environmental standards". Till then I forgive the bags, boys, and congratulate you on a super sustainable design on so many other levels.
GD Star Rating
loading...
GD Star Rating
loading...
Tags: Permaculture