Home » Uncategorized
Hannah's (Pre) Spring Clean: Blog Two – Digest This.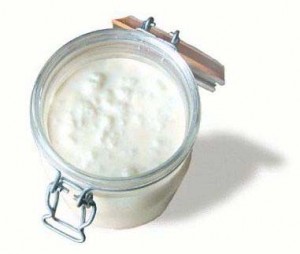 I have just walked in the door after a night in Nelson with my beloved, and before my head hits the pillow I wanted to update you all on what has been happening.  An interesting few days it has been since the month started- the diet is good and healthy, but the energy has been low as I move from
studying to work to preparing to move house. I've been exhausted actually, so not much exercise has been had, though I am booked in for Yoga on Tuesday and Bodytalk too. My mind has been reasonably clear though, and my spirits high.
Firstly, I wanted to write about some things I discovered yesterday. I attended the first of two workshops all about fermenting. Yesterday's
topic was Kefir, a drink I have tasted once and enjoyed enormously, but knew little about. We all rolled up with our empty glass jars, conversation bubbling and effervescing before the course even began.
Adelina (Teacher Lady Extraordinaire) began with a Russian version of a Karakia, gently inviting all of us to connect and so we started the process of learning about the wonders of Kefir.  Kefir, for those who don't know, is a cultured, enzyme- rich food full of deliciously beneficial micro-organisms that balance out your own inner ecosystem. So nutritious it is, supplying your body with complete protein, essential minerals and valuable B-vitamins (the
Russians successfully used it to treat Tuberculosis, so there you go), it is kinda like a runny yoghurt. But BETTER.  We learnt about the origins of Kefir and how the Mother culture has been passed through generations and gradually around the world to reach even us, down here in Takaka, New Zealand. Lina shared out a couple of tablespoons each of the growing, living creature that is the Mother, for us to take home and take care of: feeding, bathing,
resting…my own little growing baby on the bench.
The benefits of including Kefir milk (fresh, as well as ripened) and the 'grains' that are the Mother into your diet are numerous:  beneficial yeasts to recolonise your gut (think: probiotic), minerals and amino acids to assist healing and general maintenance functions of the body, Tryptophan to promote relaxation for the nervous system (calming your frazzled nerves people!), it contributes to a healthy immune system and encourages a much healthier digestive system…what's not to like? It is easy to make the Kefir drink, all you need is the starter and preferably a source of good, fresh, raw
milk (just google Kefir for more info).
So. That was yesterday morning.
Yesterday afternoon involved a trip to Nelson to visit a friend for her birthday, and go out dancing at the Phat Club to some stonking drum and bass, something I've been looking forward to for weeks (dance-enthusiast that I am). I was fully prepared to stay sober, I felt CERTAIN that I would resist all temptations and experience my first night without the buzz of a few drinks.
I hate to say it people, but to err is human. And I am certainly human.
With encouragement from the friends I was with, I was invited to partake in some bubbles as we sang happy birthday to our friend…Could have said no. Didn't.  All I can say is, I found it very interesting this morning looking back at the night, at the drinks imbibed, at the ways in which alcohol sneaked up on me and also the excuses my mind blinded me with when I considered saying no. I don't wish to beat myself up about it, for I know that can invite that rather enormous "to hell with it then!" feeling. Instead I wish to look a bit further into what made me do it, what makes me want to stop or at least change how I drink, and hopefully discover ways of socialising differently that allow me to 'take it or leave it' (am wondering if Bodytalk can help me answer these questions).
BUT: I will say that I did have a wonderful, happy, fun and exhausting night with lovely people- a feeling I know I can magic out of me without additional substances! I just need practice.
Over and out. * snores *
GD Star Rating
loading...
GD Star Rating
loading...
Hannah's (Pre) Spring Clean: Blog Two - Digest This.

,
Tags: Food