Home » Uncategorized
365 Days of Fun and Chillaxation – Blog#141 – How to Take a One-Hour Mini-Holiday and Emerge Ten Years Younger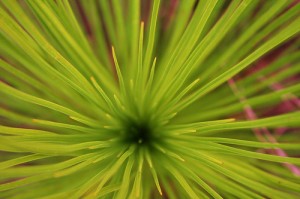 Feeling a little … limp?  Nip away to the beach for an hour.  My deeply wondrous moment of the day took place during a wee mid-day get-away at Pohara Beach with my son and dog.  We were walking past some cordoned off sand-dunes (here in NZ people are trying to restore sand-dunes by planting native binding spinifex and pingao plants) and Kahu wanted to go under the ropes to play on the dunes.  I asked him not to and explained that people were trying to grow the plants and if he stood on them it would slow down their growth.  My nearly three year old frowned at this and said "but I want to grow too".  I told him he was growing.  He gasped and looked around, asking "where!?".  I tried to keep a straight face and after much effort semi-succeeded in explaining that he was growing very slowly, so slowly that he didn't realise he was growing.  This was almost too much for a three year old to handle. But in that moment, with the sun beating down on our wintered-bodies, and the sweet sea-breeze on our faces, I realised I was about to head into the 'questions' phase of parenthood.  I thought it wouldn't hit till four, but there he was, beginning already.  And I realised that I felt very excited at this prospect.  I love a good question.  Especially when someone assumes I know the answer.  And I love discovering how Kahu's mind works via his questions.
There is some thing just so relaxing and re-energising about the combination of sea and sun.  In that moment beside the sand dune I dropped into holiday mode and nothing really mattered anymore.  Nothing seemed important enough to spend any energy on worrying or trying to figure out,  because the breeze and the salt and the ocean filled everything up with peace.  Gotta hand it to nature, she did something magical with the place where water meets land.
Today's rating: 10/10
PS today I wrote draft four of my e-book.  Now I'm shifting into illustration mode.  This should be fun.  My drawings involve stick figures, fluffy clouds, primary colours, and numerous other drawing tricks I learned when I was six.
365 Days of Fun and Chillaxation (as I raise my gorgeous son and grow my good news website to a subscription base of 100,000 people).  The Low Down on this Blog.
Check out yesterday's blog.
GD Star Rating
loading...
GD Star Rating
loading...