Home » Uncategorized
Blog Four: Update Your Face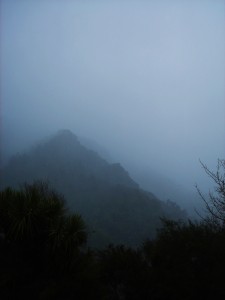 It's grey and misty out in this Valley, perfect for my reclusive, pensive state of mind. I've spent the weekend moving in with my beloved, and I am shattered from it all, despite it not really being that big a move. I don't even own furniture really, so it wasn't a big deal. But something about packing all your belongings up, shifting them, and beginning the long task of finding new places for all your things…well it has been tiring, to say the least. Thankfully the man I am moving in with is generous and kind and is doing as much as he can to make space for me to fill.
So…here I am on the bed, having just woken up from an hour-long nap that I couldn't fight off, wondering what to share with you all.
Updates:
No alcohol has been easy enough, but I haven't been in big social situations during the last week in which I'd normally fill and refill the cup. Dinner at a friend's place sans booze was lovely in fact, and I'm starting to feel a little more confident in my ability to resist.
Exercise: I haven't dedicated any time to exercising my body, apart from last Tuesday when I went to a Yoga class in town with a beautiful woman named Terry. I used to attend her classes maybe a year ago, but stopped over summer when I carried on the practice at home, fairly diligently alongside my other physical manoeuvres. Since then, Terry has stopped giving her bigger classes in the Catholic Church Hall, instead inviting up to 5 (at a push) into her home where her lounge has been converted into a studio. Having 'booked' a spot for myself when I saw her at the market a few days prior, I arrived to join another woman from my old yoga class, and my Mum!
Unrolling our mats in the four corners of the room, we started with Legs up the Wall, and as I looked up at my legs faithfully hanging above me, allowing blood to flow back down into my upper body, I felt a sense of quiet achievement that I had allowed myself the space to come back to a Yoga class.
Each class generally has a bit of a focus, whether it's something Terry decides before the class or whether it's created around whatever areas people want looked at (sore lower back for instance). Amazingly, Terry has been reading this blog and has been researching the use of Yoga poses to relieve digestive problems, such as I've been living with. So not only do I get to attend a small class in Terry's warm, inviting, beautiful home, but the class focus is specifically beneficial to me? Talk about blessing! My body and soul said thank you in every deep Ujjayi Pranayama, though my neglected muscles cried out with restrictive power. I think I made the first step in getting my body back into a practice that benefits so much more than just the muscles, but I need to up the ante and get into a regular routine so that I can loosen up, extend, and melt into each pose like I used to.
Digestively speaking, I've been struggling a bit lately, but the only changes to my diet have been adding Kefir, and maybe the odd snackdown involving cheese. I tend to think that it's more about digesting life, and having been feeling stressed, sick and a bit overwhelmed with all this moving business in addition to general life goings-on, I think my system is just having difficulty really breaking it all down into manageable bits. I'm hoping that as things settle down a bit in my life, so will my gut. Here's hoping! Perhaps I need to get off the bed and unroll my yoga mat…
One last thing – I've been reading an amazing book. I devoured it in a few days, constantly wishing it was longer so that I wouldn't finish it so quickly. It's called Supercharged Taoist, by The Barefoot Doctor. Reading the back of the book it sounded like an interesting story of this man's journey through life and all the spiritual teachers and gurus that he learnt from along the way. Upon starting, I quickly fell in love with him: he is funny, gentle, honest, insightful, entertaining and above all, human just like the rest of us. But this man is more than that too, born to be a healer and sharer of his knowledge and skills; I would love to meet him and face-to-face, stare deeply into his eyes and share some stuff of my own. Then he could teach me Tai Chi. Heck yes! You can find him at www.superchargedtaoist.com.
Over and out (amongst the boxes),
Hannah
GD Star Rating
loading...
GD Star Rating
loading...
Tags: Health