Home » Environment
Suzi's Spring Advice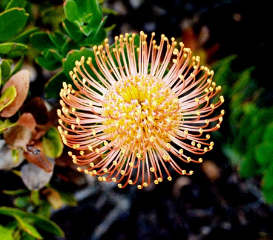 By Suzi Franks
I know, I know you would NOT believe spring is upon us…
But the birds are definitely singing, my orchard tress have buds and blossoms and there is a general 'lightening of mood' in the air. Did you known these observations are known as 'phenology' in a field of science that looks at associations of climate and biological phenomena like trees budding, but that's another article!
Spring does evoke a feeling of renewal and excitement of the new things to come. I, for one am chomping at the bit to begin sowing and growing, but, I am fully aware that the soil will not warm for at least another two months, that's if we get a break in the weather. But it does not stop me planning!!
Charles Dudley Warner said 'To own a bit of ground, to scratch it with a hoe, to plant seeds and watch their renewal of life – this is the commonest delight of the race, the most satisfactory thing…'
So the time is drawing near to allow our gardens to burst into life and I thought it was a good time to give you some tips on choosing your annual blooms.
Annuals make excellent 'fillers' between shrubs or for a more dramatic effect, sow swathes of colour in their own spaces.
Which Annuals to sow or plant
Early spring: Nemesia, poppies, primulas, alyssum, wall flowers, lobelia, forget me knots, nigella, penstemon, aguilea, nepta, campanula, dianthus, snapdragon, English daisy,
Late spring: Petunia, phlox, portulaca, salivas, nasturtiums
Growing from seed
This is an economical way to add vibrant swathes of colour and get a return on your investment if you let them go to seed, you can either collect the seeds or let them fall and be rewarded next spring.
The sow directly on to the soil or into trays of seed raising mix. See my 'Seed sowing tips on the front page of my site: http://2womenon2acres.com
Choosing a good tray of plants at the nursery
Check all the leaves are uniformly green and healthy. Withered, drooping or shriveled leaves may be an indication of a fungal disease called 'damping off'
Choose trays that have smaller, healthier plants. You can check for healthy signs by lifting one edge of the potting mix: 1) What you should see is the roots growing in a tight, hard ball or a circle shape. 2) Look for the white growing tips, this indicates a healthy root system.
Discard any trays in which the plants are beginning to flower as a young seedling should be putting it's energy into growing at this stage in their life. A plant that flowers early is showing signs of stress
Larger plants are more likely to be 'root bound' as they have ideally outgrown their container. The signs of this are easily spotted: 1) The roots growing in a mass at the base of the tray. 2) the seedlings are 'tall and leggy'. 3) the plant will have a 'stunted' look to it.
Look for insect damage, mould or disease and leave them in the nursery. check especially around the stem where it meets the soil. This area is very prone to a fungal disease called 'collar rot'  mainly from incorrect watering techniques
I hope this brief overview of suggestions have been useful. Let us know what your favorite annuals flower is, Im sure there are some firm favorites out there!
I would like to take this opportunity to send my loving, healing energy to those affected by the recent earth quakes. It may not feel like it at present, but I hope it's a time t look forward to new exciting changes in your lives.
About Suzi Franks
I live in beautiful New Zealand on a 2 acre piece of paradise. I have hand built my extensive Kitchen Garden using bamboo for the raised beds that have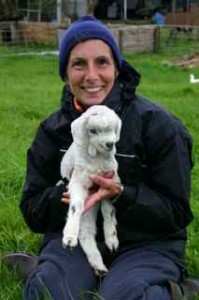 replaced one of the paddocks. We are nearly self sufficient in all our vegetable needs, growing every conceivable type of vegetable I can find. In fact, I think I am addicted to collecting heirloom seeds:)
I grow heirloom vegetables, heritage fruit and nut trees and rare native plants, and use organic principles with permaculture thrown in for good measure!! I have researched organic gardening for the last 4 years and searched high and low for my precious heirloom vegatable seeds and heritage trees.
I would like to share my knowledge and organic research findings with everyone, because I believe now is the time to get growing your own food and re-empower yourselves against the economic climate that we live in. I can guarantee that once you taste your own produce, hybrid or heirloom, you will wonder how ever we got to the tasteless offerings in the supermarket…
I have a dream: Our 2 acre piece of paradise will have an Earthship house, be self sufficient in terms of energy and food. We will use solar and wind power for energy and everything we aim to grow will either fed us or our growing number of animals:)
I also have a web site which is a cross between the tales of our experiences and a portal in which I can share my knowledge and experience of organic gardening and growing heirloom vegetables and heritage trees.
GD Star Rating
loading...
GD Star Rating
loading...
Suzi's Spring Advice

,
Tags: spring