Home » Uncategorized
365 Days of Fun and Chillaxation – Blog#152 – Ten Fun (Tame) Indoor Activities for People Who are Stuck Inside Because of the Biggest Storm on the Planet
Submitted by Charlotte on September 20, 2010 – 11:01 am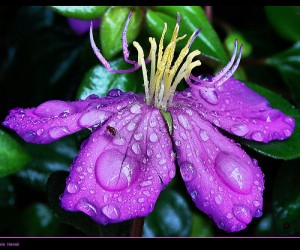 We are still in the midst of a huge storm here in Aotearoa/New Zealand.  In my home-shire – Golden Bay – which is up the top of the South Island of New Zealand, we're pretty sheltered.  Still though, it's raining and the wind is still having its say in occasional assertive gusts.  All you can really do is batten down the hatches and enjoy fun indoor activities.  Though I must say I'm enjoying the amazing electric feel of life outside. And I'm not the only one.  Outside I can hear the tui birds singing and chatting to each other … they're really loud today.  It's almost as if, somehow, they're enjoying the ride out there on their bucking branches.  They're having a storm party!
I was raised to find stormy conditions quite thrilling.  And I would like to pass this joy onto you.  Here are ten ways you can turn a stormy day into a good-time (note some of these recommendations can apply to those with children, or those at work, in fact it would be really funny if people at work tried some of these Stuck-Inside-Because of the-Storm activities).  Here they are:
1.  Regardless of your age, class, gender or size – build a hut inside and read books, write or draw (preferably with cookies or cake, though you're still really cool if you eat healthy food in your hut)
2.  Finally watch the DVDs you've been drooling over for months – the feel-good ones
3.  Read a good, juicy book – note: it has to really blow your hair back, none of this 'reading the books I think I should' literature that is mind numbingly boring
4.  Bake cookies, or even better: make ginger bread men!
5.  Run a bath and spend some dreamy time in the hot water listening to the rain
6.  If all else fails, grab your loved ones, and nip outside to perform some kind of aerobic exercise for five minutes (for example zumba, karate, tennis, boxing moves, kung fu, salsa dancing)
7.  Hug and kiss your loved ones and appreciate these precious days you get to spend with them
8.  Give yourself a damn good foot massage, really get in there and push the hard bits, note that you will find your entire being relaxes (this rates up there with a hot bath) – or even better – ask someone else to do it for you
9.  Make up some really silly songs and ask other people to dance fondly to your music.
10.  Spend a little time listening to your inner God and if you're an atheist – sweep under the fridge ( … what do you think I mean by this?)
Today's rating: 8/10
365 Days of Fun and Chillaxation (as I raise my gorgeous son and grow my good news website to a subscription base of 100,000 people).  The Low Down on this Blog.
Check out yesterday's blog.
GD Star Rating
loading...
GD Star Rating
loading...