Home » Uncategorized
365 Days of Fun and Chillaxation – Blog#172 – Lotty on a Mission
Submitted by Charlotte on October 12, 2010 – 9:27 am
Oh dear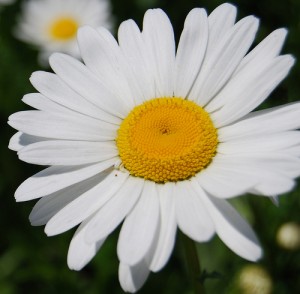 the day finally came.  I forgot to write my blog yesterday.  It was my son's birthday you see.  The first one he really felt excited about.  So therefore I felt excited about it too and planned it for months.  It was a wondrous affair, calm by most three year birthday party standards.  There were friends, there were endless snacks, yummy gourmet pizzas (bought on HANDS) and there was a gorgeous gluten free dairy free choccie cake that still seemed decadent and moreish.  Highlight of Kahu's birthday? Bubbles.  The blowing of big sticky bubbles delighted the children and my own inner child was shrieking happily with the best of them.  And afterwards I felt so exhausted that I took to my mini-spa resort with a book (namely the bath) and soaked for two hours – hence yesterday's long moment of chillaxation.
After the re-boot it was all hands on the computer.  There was a weekly ezine to write and I was filled with determination to give Wild Energy the launch it needed – after nine months of work.  So I wrote a letter about Wild Energy explaining that really it wasn't about right or wrong answers, it was about tapping into the world of creativity that could raise us to new heights in terms of green energy design.  I sent that letter to www.scoop.co.nz and to www.ecobob.co.nz and www.stuff.co.nz, plus out to our community.  We've got one more week till Wild Energy is launched to an estimated 200,000 plus and we're still in need of sponsorship.
Ahhh exciting times.  Right now my brain appears to be quite busy with ideas and 'things to do'.  I meditate twice a day so this helps me get some perspective.  I definitely feel this urge to take on new projects, which is … interesting considering I'm finding it a big enough challenge keeping up with the current ones!  Out-sourcing and delegation are helping though – it's a grand thing when you can pass work on to people who do it ten times better than you would.
The other thing I launched yesterday was Club HZ – a little in-house organisation for Happyzine lovers who want to give a little financial support in return for some perks such as discounts and free stuff.
I'm in a determined kind of mood at the moment.
Today's (well yesterday's rating): 9/10
365 Days of Fun and Chillaxation (as I raise my gorgeous son and grow my good news website to a subscription base of 100,000 people).  The Low Down on this Blog.
Check out yesterday's blog.
GD Star Rating
loading...
GD Star Rating
loading...
Tags: club happyzine, green design, wild energy