Home » Uncategorized
365 Days of Fun and Chillaxation – Blog#183 – Chillaxation in Practice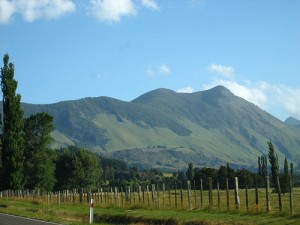 Why is it that packing always takes ten times as long as I think it will?  It was only for three nights over the Takaka Hill (other wise known as 'The Hill') but I immediately fell into holiday mode when I woke up this morning, so it took me six hours.
However, I am now here in Nelson, shacked up with the Squire family in the midst of thousands of child cousins and various siblings plus their partners (well ok thousands is slightly exaggerating, we are a mere three families combining).   It's gorgeously chaotic.  From the group baths (the children not the adults, though that's an amusing thought) to the attempts to fit around the table for dinner.
Here in New Zealand it's Labour weekend and it was a surreal feeling watching the four wheel drives with their various attached appendages (boats, horse floats etc) pouring into Golden Bay as we evacuated.
It was such a beautiful blue skied day here in the top of the south island New Zealand.  Early summer is creeping in and bringing heat and happier people and and some serious garden preparation nationwide.  Labour weekend is traditionally the time here that Kiwis get their gardens ready for action.
You know what they say, a change is as good as a holiday.  Oh that's right, I am on holiday.  But still, it's a change too.  And all I have done today is CHILLAXED. This behavior shall continue for two more days.  Though I do have to do a daily blog and I really miss my Happyzine work if I don't do it, so as usual I'll just cruise and work when I feel like it.  Yep, this is my style of work.
Gotta go, there's a movie on and this living room is covered with women and children whilst the men talk earnestly amongst their selves else where about serious matter such as cars.
Today's rating: 9/10
365 Days of Fun and Chillaxation (as I raise my gorgeous son and grow my good news website to a subscription base of 100,000 people).  The Low Down on this Blog.
Check out yesterday's blog.
GD Star Rating
loading...
GD Star Rating
loading...
Tags: holiday