Home » Arts
Tell Our Stories and Win Big With the Great NZ Mix & Mash Competition
Submitted by Charlotte on November 8, 2010 – 12:58 pm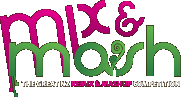 Writers, storytellers and artists are being encouraged to remix poems and cartoons, design posters and use creative commons material as part of the Great NZ Remix & Mashup competition.
Our archives, libraries and museums hold New Zealand's history in their collections of photos, music, art, and television and radio footage. The competition challenges Kiwis to develop new creative content using existing digital content and data and in doing so, tell new New Zealand stories.
There are several categories you can enter for example:
Best poetry retake where artists must create the most inspiring poem remixed from words and images chosen by New Zealand Poet Laureate Cilla McQueen;
Best poster advert for 'the great kiwi summer holiday' awarded to the poster design that best promotes a summer holiday in your New Zealand location of choice;
Best retake of kiwi cartoons by Brunswick using the click-and-drag tools from Pixton to remix the cartoons; and an
Open category.
Up for grabs are several MinoHD Flip video cameras, a selection of New Zealand poetry books, a limited edition run of your own poster design, Pixton+ membership, and the opportunity to have their entry lodged in the New Zealand Cartoon Archive.
All entries go in to win the Creative Commons award for the supreme NZ remix, awarded to the most outstanding remix entry that includes Creative Commons licensed material. The supreme prize is a Macbook Pro.
The competition, organised by DigitalNZ, NZ On Screen, Creative Commons NZ, Open New Zealand, data.govt.nz, Creative Freedom and the National Library, aims to encourage New Zealanders to use, and be inspired by, existing free digital content and data in their own creative work. It also aims to strengthen relationships between digital content and data producers, software developers and creative communities.
For information on categories, how to enter and competition criteria visit www.mixandmash.org.nz  or  email Jasmine Freemantle  Jasmine@ideasshop.co.nz
Entries close 30 November 2010
Winners announced 10 December 2010
GD Star Rating
loading...
GD Star Rating
loading...
Tags: Arts