Home » Uncategorized
365 Days of Fun and Chillaxation – Blog 215 – The Launch of Mohua Tees – Sustainably Produced Maori Design Tee-Shirts
Submitted by Charlotte on November 26, 2010 – 7:12 pm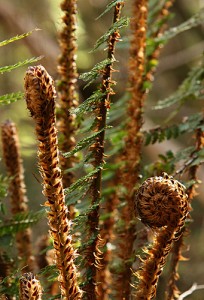 Starting up a business.  Would you do it?  I've been hooked for a while, optimism and drive keep me in there.  Some friends of mine here in Golden Bay have just taken a committed leap into the business world too – with a new fair-trade, GE Free, Maori designs tee-shirt business called 'Mohua Tees'.  I headed along to the launch of their business this evening at the world-famous Wholemeal Cafe.
If you've ever been down this road you'll know how much work (or 'mahi' if we're going to talk Maori) it takes to get these things off the ground.  My friends were no exception!  I know they've been pouring so much time and energy into this project over the past few months, and this is around having two year old twins!
So there they stood, the whanau (family), giving their launch speech and I felt so happy for them.  Chachi (who is the Papa of the family) is the designer and he supplied all the amazing Maori designs for the tee shirts.  He told the story of each design and they were touching and inspiring. Rea (Mama) took care of everything else – including ensuring the tees were fair-trade.
They're in a beautiful range of colours and I'm going to stock up for Christmas.
Keep an eye out for more about Mohua Tees on Happyzine.
You can contact them on: mohuatees@yahoo.co.nz
Today's rating: 9/10
365 Days of Fun and Chillaxation (as I raise my gorgeous son and grow my good news website to a subscription base of 100,000 people).  The Low Down on this Blog.
Check out yesterday's blog.
Check out my NEW ebook 'Ten Ways to Have Fun and Chillax As You Live Your Green Dreams' - how to mix positive thinking with going green to achieve fantastic results (for yourself and the planet).
GD Star Rating
loading...
GD Star Rating
loading...
Tags: Maori