Home » Community
Who is Enjoing Our Food Waste?
Submitted by Charlotte on December 14, 2010 – 1:46 pm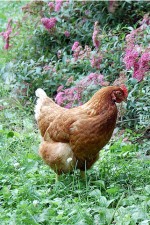 By the Mount Eden Village People
We started this initiative 4 years ago with the focus to minimising harmful effects on the environment by reducing waste sent to landfill. In Auckland up to 40% of green waste is still going to landfill where it creates Methane that contributes to global warming.  The food waste we collect is being used to feed animals and
compost bins  in our community.
Our latest survey indicated what we are reusing/recycling with the shops in Mt eden village each month:
Coffee grounds to gardens: 72 buckets
Food waste to pig farmers and goat and rabbit owners: 24 crates + 4 buckets
Battery recycling 1.5 buckets
Picture framer: off cuts to school
40 Icecream containers are being reused by gardeners
Egg cartons are being reused to plant seedlings
3x shops changed from plastic to cornstarch bags.
4 shop offers reusable bags
2 shops changed from plastic to paper bags.
Some shops report 50-70% reduction in plastic bag handouts because of changed practice of checking if bag needed
Please drop off your old batteries at MBE Business Centre or Civic Video.
GD Star Rating
loading...
GD Star Rating
loading...
Tags: Food