Home » Uncategorized
365 Days of Fun and Chillaxation – Blog 234 – New Zealand Could Follow Amazing Positive Thinking Swedish City and Wean Off Fossil Fuels
Submitted by Charlotte on December 15, 2010 – 12:44 pm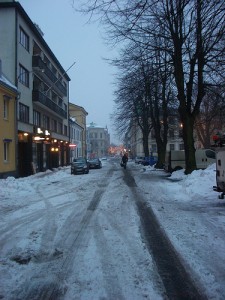 Imagine a city that uses no fossil fuels – gas, oil or coal to power its population.  Doesn't seem possible right?  Actually, it is.  In fact, I wager that 100 years from now we Kiwis are going to marvel at the fact that we ever used any fossil fuels at all.
The New York Times reported that Kristianstad, Sweden and its surrounding county vowed ten years ago to "wean themselves" from fossil fuels.
Guess what? They've done it.
Here's an excerpt from the New York Times article:
"…it generates energy from a motley assortment of ingredients like potato peels, manure, used cooking oil, stale cookies and pig intestines.

A hulking 10-year-old plant on the outskirts of Kristianstad uses a biological process to transform the detritus into biogas, a form of methane. That gas is burned to create heat and electricity, or is refined as a fuel for cars.

Once the city fathers got into the habit of harnessing power locally, they saw fuel everywhere: Kristianstad also burns gas emanating from an old landfill and sewage ponds, as well as wood waste from flooring factories and tree prunings."
Here's a youtube video about Kristianstad's amazing, inspiring energy generation: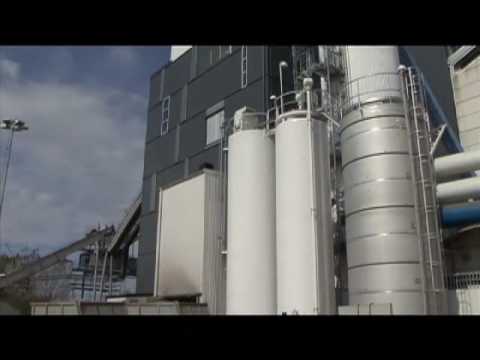 Ok so what's stopping us here New Zealand? There's only one thing: mindset.  That's it.  Not a thing more.  It's exciting to think that with a simple shift in perspective from traditional thinking about power generation to the willingness to get creative and work with what we've got, we could be the next Kristianstad.
All up it took them twenty years.  Though they only announced their intent to wean off fossil ten years ago.  I think we could do it in ten.  If we put our minds to it.  That's all it takes, the idea and the willingness to follow it through.
Wild Energy – our green design competition is happening right now via this very website.  What are your creative green ideas? How can we use what we've got here in Aotearoa to fuel our nation?
The answers are right here beneath our noses.
Now that's exciting.
Thanks to: the Daily Good

Today's rating: 10/10
365 Days of Fun and Chillaxation (as I raise my gorgeous son and grow my good news website to a subscription base of 100,000 people).  The Low Down on this Blog.
Check out yesterday's blog.
Check out my NEW ebook 'Ten Ways to Have Fun and Chillax As You Live Your Green Dreams' - how to mix positive thinking with going green to achieve fantastic results (for yourself and the planet).  Here's the video story of this life-changing, planet loving ebook.
GD Star Rating
loading...
GD Star Rating
loading...
Tags: green design