Home » Uncategorized
Classifieds 18th December 2010
Submitted by Charlotte on December 18, 2010 – 9:57 pm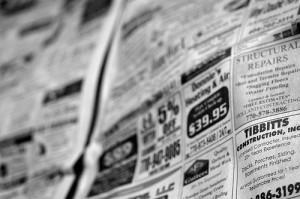 Clean Earth Soap Gift Box… The perfect gift for friends and family. Our luxurious olive oil soap gift box contains the following: 3 different soap bars from our range, a hand felted soap bar, and a hand made wooden soap dish made from recycled Rimu www.cleanearthsoap.co.nz
Divine Herbals….Give someone the gift of organic tea.  Handcrafted Herbal Tea Blends for Healthy Living.  Made from Organic or locally wild-harvested herbs.  Committed to working towards a sustainable future for herbal medicines and the Earth.  Visit our website for more information and current specials www.divineherbals.co.nz
eBook … for sale 'Ten Ways to Chillax and Have Fun As You Live Your Green Dreams' the ebook.  Guaranteed to inspire positive change from the inside out.  Great for people considering green careers. Order your copy now.

Maori art – on a tee-shirt.  Fairtrade, GM Free, authentic Maori design tee-shirts now available from Mohua Tees! Contact: mohuatees@yahoo.co.nz to check out the new range.  These make the perfect Christmas gifts.
Online Business Support … Are you looking for a cost effective option for your administration, accounting and marketing needs?  myVA is your full service, off-site office partner, providing all the administration, accounting and marketing services your business needs.  We have a strong commitment to green practice.  We are here to help you grow your business and make money.
T's Tracks and Rock Work – available for work anywhere.  Co-creative landscaping, rock work, and track building.  I also help to create stimulating environments for children like play houses, sand boxes, water features, etc.  I source local material or utilize on-site material and avoid using chemically treated material.  My creations blend in nicely, leave a minimum impact on land, flow well, and are both functional and artistic.  I can assist with most property maintenance  needs including smaller building projects.  16 years experience and local references. Phone: Theron 03 525-7187
Whole Foods Handbook: The little yellow kitchen book that every organic cook must have (and can have for only NZ$5). Concise guide to 120 organic products, with background info, nutrition, preparation.  Single copy $5 + $1 postage. Quantity discounts. To order:  03 525 8448 or planetorganic@ihug.co.nz
This classifieds section will now 'go live' every Saturday morning.  If you would like to list something email your advert to gabrielle@happyzine.co.nz – the cost: $NZ0.50 cents per word, per week.
GD Star Rating
loading...
GD Star Rating
loading...
Tags: green