Home » Uncategorized
365 Days of Fun and Chillaxation – Blog 239 – Mohua Sun's 30 Second Video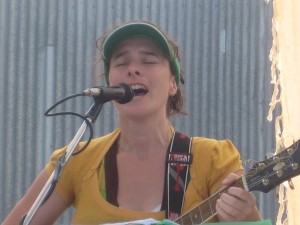 Ahhh sweet music.  I was excited (and a little nervous!) to see this video today.
It's of Mohua Sun – the first public performance of our band of beautiful (inside and out) women.  It features the last thirty seconds of one of my favorite songs.
Keep a look out for the wonderful dancing lady.
Though slightly daunting, I'm really keen to watch videos of our performances so that I can see what the audience see.  Sometimes you've gotta be brave to face reality!  But I'm happy with this reality.  We did well.
Today's rating: 9/10
365 Days of Fun and Chillaxation (as I raise my gorgeous son and grow my good news website to a subscription base of 100,000 people).  The Low Down on this Blog.
Check out yesterday's blog.
Check out my NEW ebook 'Ten Ways to Have Fun and Chillax As You Live Your Green Dreams' - how to mix positive thinking with going green to achieve fantastic results (for yourself and the planet).  Here's the video story of this life-changing, planet loving ebook.
GD Star Rating
loading...
GD Star Rating
loading...
Tags: green music, Music