Home » Uncategorized
365 Days of Fun and Chillaxation – Blog 250 – Congratulations You Made it Through to 2011!!! This is the Year We Get Seriously Creative About Going Green.
Submitted by Charlotte on December 31, 2010 – 10:31 pm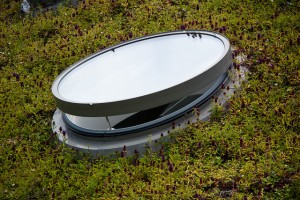 For me the role of Happyzine is to illuminate what's possible for the planet.  And so I rejoice in publishing an amazing array of 'working the edge', why not, optimistic articles about sustainability.  This year we've run some real goodies – including:
Ok, with some restraint I will stop listing my favorites from 2010.  Honestly, you have got to check out these people's work as these are all articles of HOPE.
So what do I wish for 2011? I wish for more of the same on Happyzine.  I wish for more and more and more words of optimism about the planet.  I wish for more and more exciting news to report on.  I wish for leading edge, green innovation for Aotearoa/New Zealand.  I wish for New Zealand to step up and up and up and spearhead green design and sustainable living within an International context.  We have so much opportunity, so much room to move, so much consensus that now's the time to steer our country down a greener, bluer, more optimistic road.  I wish for POSITIVE GREEN CHANGE for my country.  That's what I wish for and hoping a star was shooting as I wrote these words (most probably).
As I write this, we're one and a half hours away from 2011.  I wish you a safe, happy passage into the new year and I hope you'll continue to enjoy this ride with Happyzine.
With love,
Charlotte
Today's rating: 9/10
365 Days of Fun and Chillaxation (as I raise my gorgeous son and grow my good news website to a subscription base of 100,000 people).  The Low Down on this Blog.
Check out yesterday's blog.
Check out my NEW ebook 'Ten Ways to Have Fun and Chillax As You Live Your Green Dreams' - how to mix positive thinking with going green to achieve fantastic results (for yourself and the planet).  Here's the video story of this life-changing, planet loving ebook.
GD Star Rating
loading...
GD Star Rating
loading...
Tags: green, green design, green dreams, green economy, green energy, green energy design, green news, green roofs