Home » Uncategorized
365 Days of Fun and Chillaxation – Blog 253 – Waikoropupu Magic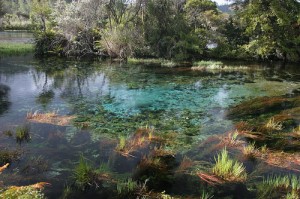 This summer I've taken on a part-time job protecting the world's most pure water.  Yes indeed.  I get paid to hang out at the foot of a national park, gazing at azure blue, immensely clear, and I mean IMMENSELY CLEAR water, telling people all about the springs and explaining why they shouldn't touch the water (yes, weird I know, but it's to prevent the spread of this strange algae we've nicked named 'Rock Snot').
And I've got to say – hanging out there yarning with people, after three years of being a stay at home mother – is like partying for me.  Without the alcohol.  It's way cool.  We had our busiest day so far today – 500 people through in the six hours I was there – and there was only sweet, little old me to greet them.   Yipee!  That is if they wanted to be greeted.  Many just looked at my DoC uniform and fled.  Or ignored me.  Or appeared a little worried.
And I so enjoyed the many sweet conversations with many lovely people from all over the planet.  I actually remembered that I love people.  I'm a people person.   Being with all those people, in that role, filled me up and thrilled me to the core.  And it got me to thinking I want to start being much more 'out there' about Happyzine this year.
Today's rating: 10/10
ps this is my three year old son's favorite song …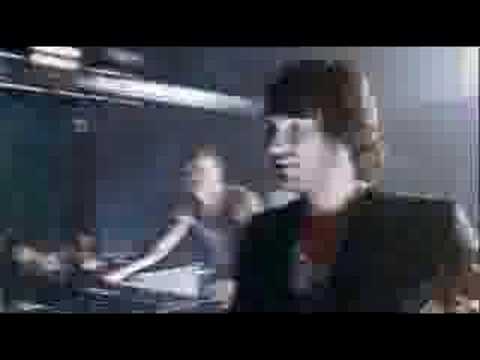 365 Days of Fun and Chillaxation (as I raise my gorgeous son and grow my good news website to a subscription base of 100,000 people).  The Low Down on this Blog.
Check out yesterday's blog.
Check out my NEW ebook 'Ten Ways to Have Fun and Chillax As You Live Your Green Dreams' – how to mix positive thinking with going green to achieve fantastic results (for yourself and the planet).  Here's the video story of this life-changing, planet loving ebook.
GD Star Rating
loading...
GD Star Rating
loading...
365 Days of Fun and Chillaxation – Blog 253 - Waikoropupu Magic

,
Tags: water