Home » Uncategorized
365 Days of Fun and Chillaxation – Blog 270 – Wild Energy – Sooooooo Exciting!
Submitted by Charlotte on January 21, 2011 – 7:43 pm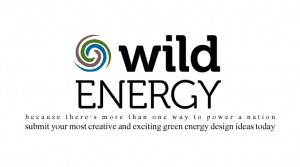 I'm having a fantastic time zooming through January, my days are filled with mothering, running Happyzine, promoting Wild Energy and sweet, sweet music.  With nine days to go until the completion of our Wild Energy challenge I'm really excited about the entries we have.  I'm just about to post one up.  The entries are  exactly what I envisaged seeing coming through Happyzine when I first dreamed up the challenge more than a year ago – THEY'RE GREAT IDEAS.  And I know there are more to come about the exciting, creative, innovative possibilities we face regarding how we power New Zealand.
Soooooo exciting!
If you're thinking of entering Wild Energy – don't be shy, step up and go for it!  You have everything to gain, and nothing at all to loose.  And just think of the positive ripple effects your entry could have, what ever the official outcome.
One final thing: During the final, crucial nine days, I need media interviews about Wild Energy.  If you're involved in the media, or know someone, could you organise me an interview about Wild Energy during our final week?  The further afield we can cast the word, the better!
Oh and one final, final thing – I am LOVING the Thirty Day Choose the Tude Challenge that I've been part of during January.  Our group are going for it, each of us with our individual goals (mine's around Wild Energy and has really hoped me go for it during the last month).  We're supporting each other and keep'n it strong and positive.  You can still join if you'd like to.
365 Days of Fun and Chillaxation (as I raise my gorgeous son and grow my good news website to a subscription base of 100,000 people).  The Low Down on this Blog.
Check out yesterday's blog.
Check out my NEW ebook 'Ten Ways to Have Fun and Chillax As You Live Your Green Dreams' - how to mix positive thinking with going green to achieve fantastic results (for yourself and the planet).  Here's the video story of this life-changing, planet loving ebook.
GD Star Rating
loading...
GD Star Rating
loading...
Tags: wild energy