Home » Wild Energy
Green Super Heroes! You've Got Twenty-Four Hours to Save New Zealand's Wild Rivers and Change the Course of Green Energy Design History for Ever!
Submitted by Charlotte on January 30, 2011 – 9:41 am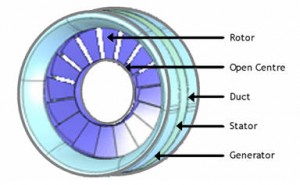 Hey green design super heroes! Want to make a positive green design difference to one of the last, great untouched and natural places of the world? You have twenty four hours to save New Zealand's wild rivers and change the course of our power generation history for ever!  New Zealand's demand for energy is increasing.  There's talk of damming our wild rivers to create large hydro dams, but we know we can have both: beautiful untouched rivers, and sustainable energy generation.  The international design challenge 'Wild Energy' was launched three months ago to inspire us Kiwis to open our minds and get creative about the myriad of ways to power our land of lush green mountainous national parks,clean, untouched rivers and deep blue oceans.  We need your one page entry, images and video before midnight, 31st of January. Note – ideally the winning entrant will explain how their entry, if scaled up, could generate at least fifty percent of the power that the proposed hydro-dams would create …
Wild Energy has drawn in some innovative design entries including:
A Wind Power entry which is a "A personal wind turbine aimed at providing the best possible experience of generating power from wind in yourbackyard. Personal wind turbines have an important potential to deliver renewably generated power to houses in the developed world, and villages in the developing countries. They offer a tantalizing opportunity as part of a mix of energy appliances for the future 'zero energy' home." The Wind Power entry features "an advanced teetering single blade rotor that is quiet, protected by completely furling the blade in extreme winds, uses novel electronic feedback and a light rotor to follow gusty wind well, and is styled to be an aesthetic complement to a house. It gives good performance feedback via a laptop or 3G phone. It is a light machine, easily installed by two people and able to be installed by one. It is designed to be made with both low and high volume processes, and could be very cheap to manufacture at high volume."
Could this be one of the answers to New Zealand's need for high performance, cost effective power sources? Or perhaps the answers have been here all along:
The Micro-Hydro Kinetic Turbine
Entrant Bevan Pike says "In today's society we are very dependent on fossil fuels for easy energy at an affordable price but this is not sustainable. As the developing economies and the world's population continue to grow we are faced with threats of future problems such as peak oil, shortage of fresh food and water, and Co2 Emissions on the planet. I am a strong believer of self-sufficient small communities and family households throughout the world and, as a student it is my long-term goal to make this a reality. I am entering this "Micro -Hydro Kinetic Turbine" into the competition it is designed to harness energy from the flow of the water from a stream or river leaving no damaging consequences on the ecology of the streams and rivers in New Zealand. It is built from mostly recycled materials such as a bicycle, washing machine, PVC piping and timber framing." Because "The past is the future".
So, from a simple carrying forward of yesterday's answers to a large scale proposal featuring one of the world's largest harbours, which happens to be in New Zealand:
Marine Turbine Power Generation

"Crest Energy applied in 2006 for RMA consents to construct a marine turbine power generation station in the Kaipara Harbour, Northland. The
Project comprises up to 200 completely submerged and invisible marine tidal turbines with a maximum generating capacity of around 200MW, located near the entrance of the Harbour. The project is before the Environment Court. Crest Energy estimate its plans when fully implemented may contribute 3% of New Zealand's electricity supply by harnessing the power of the tidal flows in to and out of the Kaipara Harbour. The harbour is one of the largest harbours in the world covering 900 square kilometres with 3,000 kilometres of shoreline. The Kaipara extends for 60 kilometres north to south. Tidal turbines follow similar principles to wind turbines, except that it is possible to forecast the tides and therefore both the level of generation and the time of day for production of power."
What are the Prizes up for grabs in Wild Energy? Aside from the prestige of winning the 1st New Zealand Wild Energy challenge, official recognition from our expert panel of judges including the recently retired Jeanette Fitzsimons who co-lead the New Zealand Green Party) plus three elected Kiwi Members of Parliament who are also lined up to inspect the entries, the overall winner will receive the inaugural Wild Energy trophy. There are also green spot prizes up for grabs, plus an eco-stay in New Zealand.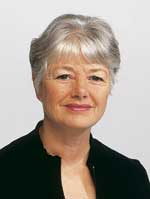 How to enter: Check out the guidelines and email the team (wildenergy@happyzine.co.nz), with description and up to five photos (as jpegs) (and where relevant, link(s) to video (hosted on either Youtube or Vimeo)) of your clever, creative ideas about how to generate power in Aotearoa/New Zealand in a sustainable, intelligent, small-scale fashion.
So will you really save our wild rivers and change the course of green energy design history for ever? Anything's possible. Green super heroes! To your action stations now!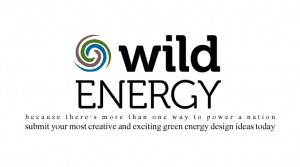 GD Star Rating
loading...
GD Star Rating
loading...
Tags: green energy design