Home » Wild Energy
Zero Energy Town Home Design – 13th Entry into the Wild Energy Challenge – Please Cast Your Vote
Submitted by Charlotte on February 1, 2011 – 10:49 pm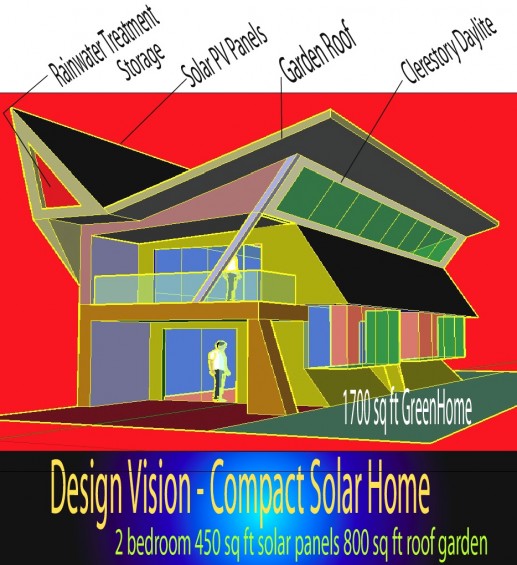 This is an entry into the Adult section of Wild Energy.  If you like this entry please give it a rating out of five stars (see the bottom of this page).
This entry was submitted by Bill Badrick – Zero Energy Town Home Design
Fully forty per cent of our energy needs are from our homes. If we start building zero energy homes right now , we can change the world , and save the rivers from dams. My Design for a Zero Energy Town Home can solve the problem of New Zealand's Dams!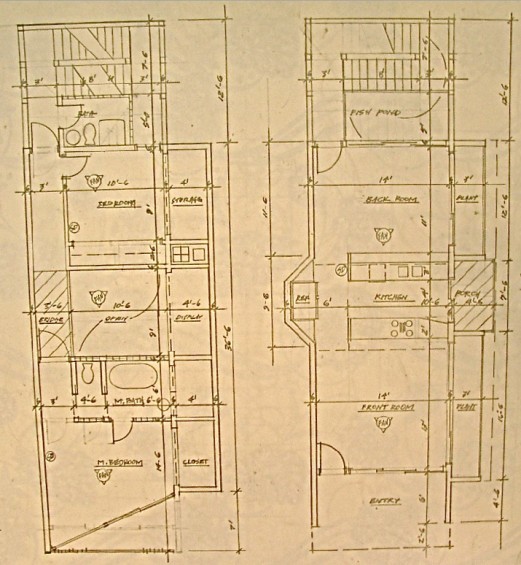 It is a 2 bedroom two story home with garden box green house units down the south side.  It has a solar array on the side wall and on the roof that will power the home. It has a garden roof area to catch the rain runoff , and the north roof/wall has a rain filter to create drinking water. The stair tower in back is a bio fish farm using home wastes.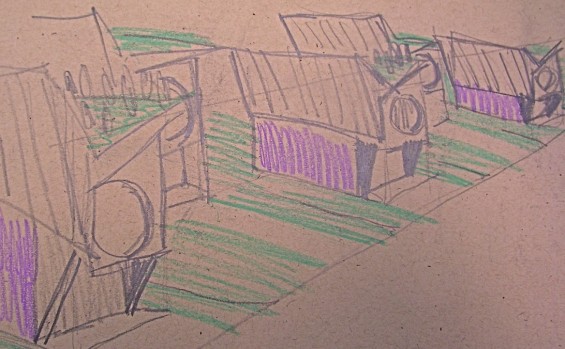 It costs about 150,000US to build , and can be placed in efficient developments , and saves 1,900 $ a year in basic use. With good community design featuring schools, shops , and jobs nearby , one can walk and bike.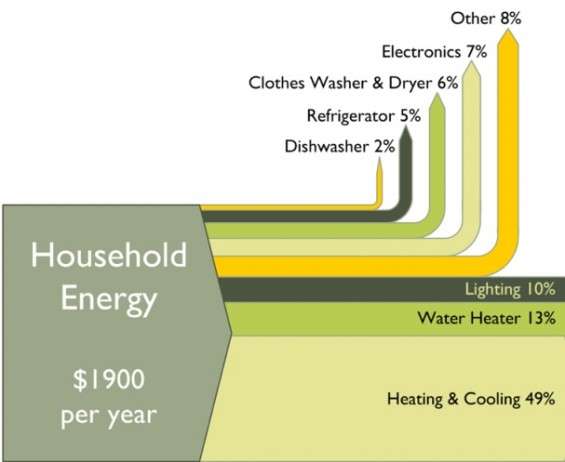 A well thought out home like this will solve the problems of today without some pie-in-the-sky the-sky invention. Energy Conservation through New Zero Energy Homes will set us all right.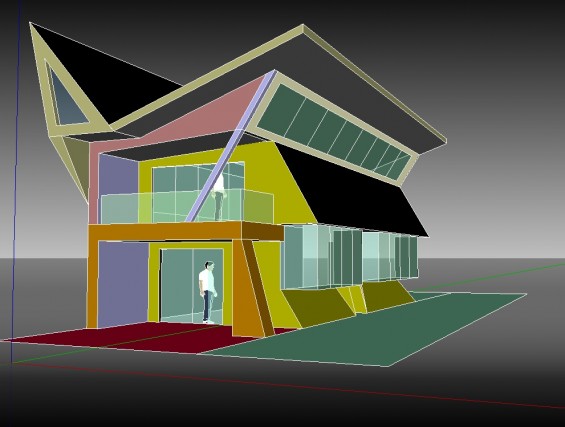 GD Star Rating
loading...
GD Star Rating
loading...
Zero Energy Town Home Design – 13th Entry into the Wild Energy Challenge – Please Cast Your Vote

,
Tags: green energy design