Home » Uncategorized
365 Days of Fun and Chillaxation – 303 – The Stories of Kindness Surface from Christchurch
Submitted by Charlotte on February 24, 2011 – 5:20 pm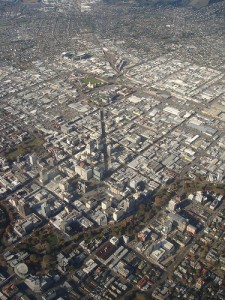 As expected, people are taking care of each other in the wake of the Christchurch Quake.  Today the website Stuff reported that stories of deeply kind acts are beginning to emerge.  Amongst the comments of the stuff story alone – one lady said she was walking home in her high heels and an old lady invited her in, gave her some socks, shoes and barley sugars and sent her on her way.  Another family spoke of four men turning up, lending a hand to tidy up, then moving on to the next house.
So far, over one thousand people from around New Zealand have offered free use of their homes and baches.  People are offering help with pet care, child care and trips to and from airports.  Even free flights are being offered.
This is so beautiful.  It has me in tears.  People's kindness, from across the nation, will continue.  Because this one's a biggie for us Kiwis.
Today's rating: 8/10
365 Days of Fun and Chillaxation (as I raise my gorgeous son and grow my good news website to a subscription base of 100,000 people).  The Low Down on this Blog.
Check out my NEW ebook 'Ten Ways to Have Fun and Chillax As You Live Your Green Dreams' - how to mix positive thinking with going green to achieve fantastic results (for yourself and the planet).  Here's the video story of this life-changing, planet loving ebook.  NEW! 'Like' the facebook page '30 Days of Fun (and Chillaxed) Green Change – April 2011′ and reach your dream, green goal once and for all this April.
GD Star Rating
loading...
GD Star Rating
loading...
365 Days of Fun and Chillaxation – 303 - The Stories of Kindness Surface from Christchurch

,
Tags: christchurch, kindness