Home » Business
BagsAlot – The Green Designer Bag Concept
Submitted by Charlotte on March 14, 2011 – 2:00 pm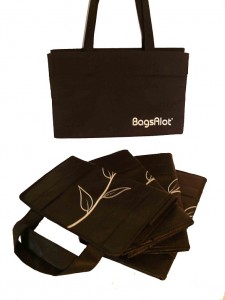 Business profile blog: by Teresa Wojciak – Director and Creator of  BagsAlot
BagsAlot® is a new concept company. Our aim is to reduce packaging and Waste.
BagsAlot looks great and cleverly holds up to 6 eco- full sized shopping bags comfortable in a neat fashionable designed bag holder.  Reduce Your CARBON Footprint while you shop (by reusing the same bag over and over again).
Always a greeny  at heart.  When the green bag was introduced I adopted it straight away but they were bulky and unattractive. I needed to make something pretty to hold them in that's when BagsAlot was born.
I started this project 3 years ago and it  has evolved in to a business. I now have a line of products. Promotional Collection (The Walking Billboard) The Boutique Collection (Nice range of Fabrics, Soft Shell) Private Collection (all the trims and buckles, Hard Shell)
The most important lesson I have learnt is to stick to your business plan and don't get disheartened when someone does not like your product. We all have different tastes and likes.  Just grin and bear it. You know better. You will have the last laugh. There will be up days but mostly down days. But in the end it is all worth it.
My advice to anyone starting a business is to join more than one business enterprise centres (BEC) research your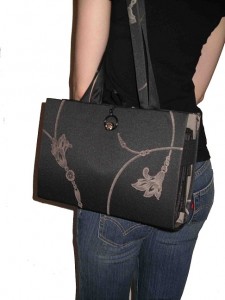 competition and do lots of workshops from you BEC. Sign up to lots of newsletters that may apply to your business, you can always unsubscribe if they not useful to you.
My greatest relax time is when I take my puppy for a walk around the lake. She likes to walk in the water and chase birds on the end of a retractable lead. When I can't sleep at night I listen to talk back, it takes my mind off work and it is amazing what you learn from listening to talk back. I have one ear plug in so I do not disturb my husbands sleep.
BagsAlot is available on line till I find a stockist, distributor or retailer to stock them. www.bagsalot.com.au
The BagsAlot is the  1st step to reduce plastic from our landfill and create a cleaner world. Step 2 will be to reduce the amount of packaging in our products. Step 3 is to create systems to combat retailer packaging and step 4 will be to change Government Law for companies and people who do the right thing to reduce the carbon footprint and exempt them from a Carbon Tax.
GD Star Rating
loading...
GD Star Rating
loading...
Tags: green design