Home » Uncategorized
Australia's EnviroDevelopment Launches First Set of National Certification Standards
Submitted by Charlotte on March 28, 2011 – 7:23 pm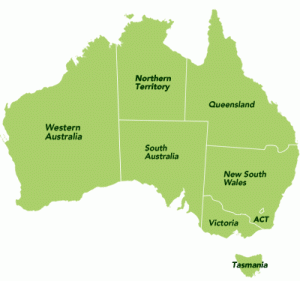 Australia's fastest growing green development rating system, EnviroDevelopment, celebrates another milestone this week with the release of its first set of national certification standards.
Since its launch in Queensland in 2006, EnviroDevelopment has certified over 30 major development projects throughout the country, steadily increasing the demand for a national set of standards.
The scientifically-based system recognises exemplary outcomes in six key areas – ecosystems, waste, energy, materials, water and community – and rewards projects with marketing symbols relevant to their areas of achievement.
An intensive review involving over 100 experts nationwide(including a range of industry and academic leaders) has ensured the new standards provide national consistency in greenhouse gas reduction and potable water usage measurements across different development types.
National EnviroDevelopment Manager Kirsty Chesshe said the move to a national set of technical standards had closed any gaps associated with different state standards and would be more user-friendly for national developers.
"Significant additions have been made to the community element, to cover ongoing community engagement, provision of social capital, community prosperity, place making and governance," Ms Chessher said.
"Other changes include the introduction of a construction recycling waste target and expansion of the ecosystems element to cover climate change risk, resilience and adaptation," she said.
"The National Standards platform positions EnviroDevelopment as a leading sustainability tool for guiding the development of green communities and workplaces in Australia.
"The launch is a significant step forward for the brand, which has already been accepted nationally by many developers who recognise the value of buy, selling and leasing green," she said.
Ms Chessher said the national standard would smooth the way for a number of large scale national operators who would previously have been discouraged by the myriad state-based standards.
"Having a national standard will be a great incentive for these operators, in particular, who will no longer have to negotiate different sets of standards for each state," she said.
The launch of the national standards will take place at the Urban Development Institute of Australia (UDIA) National Congress in Adelaide where a gathering of development industry leaders from across the country are meeting to explore the future landscape of the property development market.
GD Star Rating
loading...
GD Star Rating
loading...
Australia's EnviroDevelopment Launches First Set of National Certification Standards

,
Tags: Australia