Home » Uncategorized
Call Goes Out to Green Champions of Australia
Submitted by Charlotte on March 28, 2011 – 7:29 pm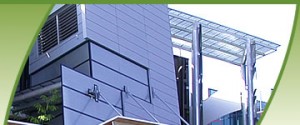 Despite a meteoric rise in products and services catering to sustainable development, there has been limited recognition for the growing business community of sustainability professionals so far.
That changes today (29 March 2011).
Australia's fastest growing green development rating system, EnviroDevelopment, will today unveil a new initiative – EnviroDevelopment Professional – designed to provide business development opportunities for green champions.
EnviroDevelopment Professional is a membership program, drawing together individuals and companies that make up the wider professional community servicing sustainable development.
Members are required to complete a training package before qualifying for membership and harnessing the various profiling benefits, including the use of the EnviroDevelopment Professional logo.
National EnviroDevelopment Manager Kirsty Chessher said EnviroDevelopment Professional was created following feedback from sustainability operators across the country.
"The community of professionals around the delivery of environmentally sustainability development has been growing quietly over the last 10 years," Ms Chessher said.
"While the rate of activity in the sustainable development field has increased significantly, these service providers have remained in the gross minority when viewed in the broader business marketplace," she said.
"Apart from a few green directories, there has been no mechanism to draw this niche business community together and harness the benefits of a professional membership platform.
"Our EnviroDevelopment Professional members will receive enhanced positioning in this now-quite-competitive field, with the use of the logo, but also with many formal opportunities to network and explore future projects and business.
"There is significant industry anticipation surrounding EnviroDevelopment Professional and we have already received many expressions of interest in being included in the first intake of members.
"This is the interesting thing about the personalities operating in this field – they pride themselves on being innovators and pioneers. It's an exciting group!" she concluded.
The launch of EnviroDevelopment Professional will take place at the Urban Development Institute of Australia (UDIA) National Congress in Adelaide where a gathering of development industry leaders from across the country are meeting to explore the future landscape of the property development market.
GD Star Rating
loading...
GD Star Rating
loading...
Call Goes Out to Green Champions of Australia

,
Tags: green proffesionals