Home » Uncategorized
365 Days of Fun and Chillaxation – 339 – Composting Toilets a Fine Step Forward for Humans
Submitted by Charlotte on April 2, 2011 – 10:48 pm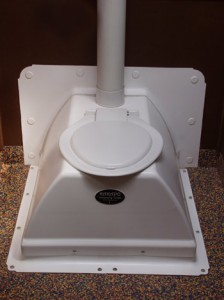 Imagine if one of the greatest resources we humans easily and regularly (if we're lucky, heh, heh) produce was put to good use on a daily basis for the greater good.  Imagine if our human bi-products, aka 'human-nure' was recycled into new soil, and the gasses were used to power our homes and infrastructure.
Today I've been thinking how amazing it would be if my home community of Golden Bay, New Zealand would collectively aim to become totally reliant upon composting toilets in terms of its sewage treatment systems by 2021.  We're only a small community of 4000, we'd make a great small-scale example of what's possible for the rest of the world (just think of the bill-boards!).  My only hope is that our ecologically wise, and forward looking efforts were recognised as such, supported into the future, and even replicated else where.
Honestly, this really does make sense if you think about it.  Gross factor aside.  The organic substances our body produces could be being put to far better use.  I wonder if google will get in on the act … (please note: that joke will only make sense if you've been following google lately).
The photo of the composting toilet in this blog is a Kakapo Toilet.  The team at the Mussel Inn (which is the greatest bush cafe that ever existed) invented the Kakapo composting toilet and although they sold the business, you can still use a Kakapo composting toilet at the Mussel Inn.  Which is all the more reason to go there.
Yes, as you can tell, I'm full of passion about composting toilets and have studied them, built them, and used them personally (whilst marveling at their effectiveness and lack of expected odor).
So whose keen? Rhyc Darby moment …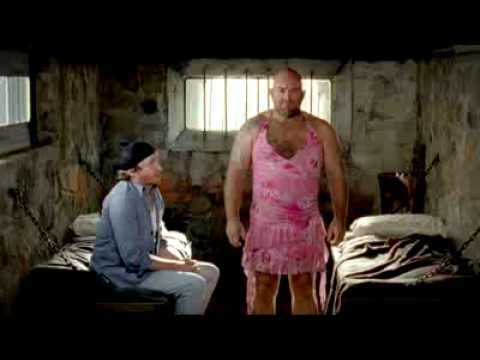 Today's rating; 8/10
365 Days of Fun and Chillaxation (as I raise my gorgeous son and grow my good news website to a subscription base of 100,000 people).  The Low Down on this Blog.
Check out my NEW ebook 'Ten Ways to Have Fun and Chillax As You Live Your Green Dreams' - how to mix positive thinking with going green to achieve fantastic results (for yourself and the planet).  Now you can 'Like' the facebook page '30 Days of Fun (and Chillaxed) Green Change – April 2011′ and reach your Green Dream along side other green-dreamers, this April 2011.
GD Star Rating
loading...
GD Star Rating
loading...
365 Days of Fun and Chillaxation – 339 - Composting Toilets a Fine Step Forward for Humans

,
Tags: composting toilets