Home » Blog
365 Days of Fun and Chillaxation – 364 – One Sweet Moment; Change As Good As a Holiday and taking a Gandhi Day.
Submitted by Charlotte on April 28, 2011 – 7:19 pm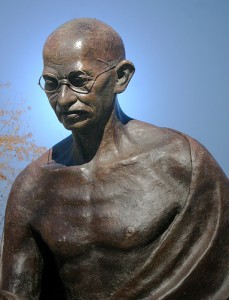 Here are three more of the more special blogs (well I feel as if they are) that I wrote over the past 365 days.  The first one is called 'One Sweet Moment with My Son'.  Here's a quote: 'And the sweetest moment of them all was breastfeeding my son to sleep.  It was gazing down at my boy and knowing that he would only be little, and want this closeness with his Mama, for so long.  It reminded me of the priorities of my heart and reminded me that I set up Happyzine to support my parenting …'  I loved reading this blog and remembering the sweetness of breastfeeding and of those moments with my not so wee boy.   That time passes by so fast and it never repeats itself.  They're only little for such a short time.
The second blog I just re-discovered is:'A Change is As Good As a Holiday'. Mostly I just liked being reminded of that fact, because it's so true.  But I also found it quite entertaining reading about my fear of walking forward with my ebook back when I was grappling with how to write one.  Hee hee.  That ebook sure has taken me along a few steep learning curves!
Thirdly, let's go to Gandhi.  This blog was called 'My Day of Rest Thanks to Gandhi'.  Apparently, "Over a half-century ago, British negotiators learned the power of silence from a negotiator who single-handedly brought the British Empire to its knees. Gandhi also took breaks at regular intervals, during which he remained silent for an entire day".  I was deeply inspired by that quote.  It's a grand thing to take the time to do nothing.  Replenishing.  Too much do-ing can leave a girl brittle and irritable.  Tis definitely grand to take the occasional Gandhi.
Today's rating: 10/10
365 Days of Fun and Chillaxation (as I raise my gorgeous son and grow my good news website to a subscription base of 100,000 people).  The Low Down on this Blog.
Check out my NEW ebook 'Ten Ways to Have Fun and Chillax As You Live Your Green Dreams' - how to mix positive thinking with going green to achieve fantastic results (for yourself and the planet).  Now you can 'Like' the facebook page '30 Days of Fun (and Chillaxed) Green Change – April 2011′ and reach your Green Dream along side other green-dreamers, this April 2011
GD Star Rating
loading...
GD Star Rating
loading...
Tags: chillax