Home » Uncategorized
Eco-Artist Sarah Turner's Recycled Bottle Sculpture Campaigns for 'A World Without Bottles'
Submitted by Charlotte on May 7, 2011 – 9:36 am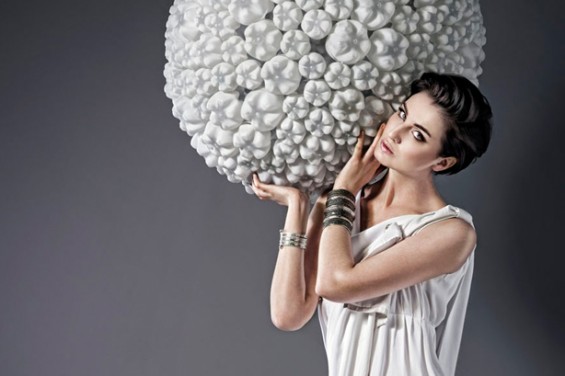 SodaStream uses eco artist, Sarah Turner's recycled bottle sculpture in their latest campaign with British super model Erin O'Connor.
The huge sphere Sarah handmade from 562 recycled plastic bottles was perfect to help communicate the message of 'A World Without Bottles' for Sodastream.  British supermodel Erin O'Connor holds the sphere symbolically on her shoulders, recreating the iconic pose of Greek God Atlas, highlighting the burden of the world's plastic bottle waste.
Sodastream's campaign aims to reduce the amount of plastic bottles people buy, therefore reducing the amount that end up getting thrown away.
British super model Erin O'Connor supports the campaign saying that, "We take plastic bottles for granted in our everyday lives but it's easy to forget that plastic bottle overuse and wastage can clog up our landfill sites".
Fiona Hope, Managing Director of Sodastream UK, also comments: "With so many environmental issues competing for the public's attention, bottle waste often gets forgotten. Yet reducing the casual use of plastic bottles is one of the easiest, most impactful we can do for the environment."
This is not the first time Sarah's bottle creations have caught the eye of the fashion world.  It was only February this year Sarah completed a light installation for London Fashion week.
Sarah has a wide range of 'bottle creations' and all can be found on her website   www.sarahturner.co.uk .
If you would like to see her work up close, she will be exhibiting her recycled bottle lighting in two fantastic exhibitions in London this year.  First up is Pulse at Earls Court in June and Tent during London's Design Festival in September.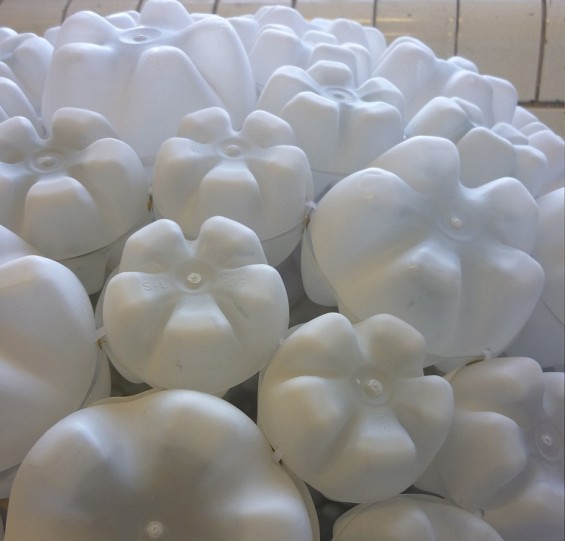 GD Star Rating
loading...
GD Star Rating
loading...
Eco-Artist Sarah Turner's Recycled Bottle Sculpture Campaigns for 'A World Without Bottles'

,
Tags: green design