Home » Community
Blood Donors Save the Day
Submitted by Charlotte on May 11, 2011 – 12:30 pm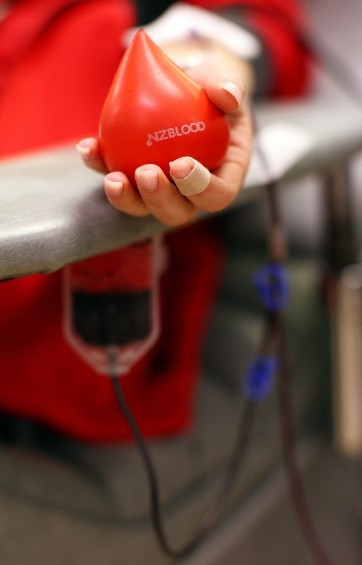 World Blood Donor Day – Tuesday 14 June 2011
The New Zealand Blood Service (NZBS) will celebrate World Blood Donor Day across the country on Tuesday 14 June 2011.
In conjunction with the World Health Organisation, this annual international event is a chance to thank thousands of everyday heroes for their voluntary blood donations, and an important opportunity to encourage more people to become blood donors.
The theme 'Blood Donors Save the Day' recognises the generous blood donors who help 'save the day' for the more than 42,000 New Zealanders who will need blood and blood products every year. It is also a request for eligible New Zealanders to choose just one special day in the year ahead to commit to making a blood donation and 'save the day' for a fellow Kiwi in need.
NZBS has a constant need to recruit new and committed blood donors to contribute to the 3,000 donations required every week and in order to keep pace with annual donor turnover of approximately 20,000 people.
Encouraging Kiwis to 'save the day' on World Blood Donor Day 2011 and make blood donation a regular part of their busy lives is therefore essential for the future of our healthcare services.
For more information visit www.nzblood.co.nz or phone 0800 GIVE BLOOD to book an appointment
GD Star Rating
loading...
GD Star Rating
loading...
Tags: Community