Home » Environment
What Kind of Difference Can a Green Dreamer Make? Meet Majora Carter
Submitted by Charlotte on June 18, 2011 – 9:26 pm
Majora Carter: Activist for environmental justice
Majora Carter is a visionary voice in city planning who views urban renewal through an environmental lens. The South Bronx native draws a direct connection between ecological, economic and social degradation. Hence her motto: "Green the ghetto!"
With her inspired ideas and fierce persistence, Carter managed to bring the South Bronx its first open-waterfront park in 60 years, Hunts Point Riverside Park. Then she scored $1.25 million in federal funds for a greenway along the South Bronx waterfront, bringing the neighborhood open space, pedestrian and bike paths, and space for mixed-use economic development.
Meet Majora Carter in this Ted video: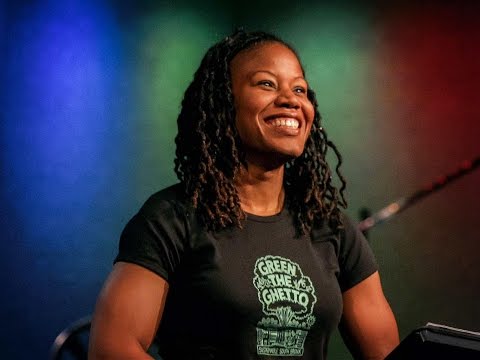 Thanks to the  following environmentally responsible businesses for supporting Happyzine:
Nelson's busy organic shop – healthy food, happy people, great service, caring for the environment.  Corner Tasman & Grove Streets, Nelson.  Ph 03 548 3650.
GD Star Rating
loading...
GD Star Rating
loading...
What Kind of Difference Can a Green Dreamer Make? Meet Majora Carter

,
Tags: Majora Carter