Home » Uncategorized
Calling All Remarkable Women
Submitted by Charlotte on June 22, 2011 – 6:27 pm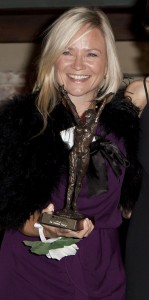 CALLING ALL REMARKABLE WOMEN
MEDIA RELEASE June 20, 2011
Entries are now being sought for the 2011 NEXT Woman Of The Year.
Next Woman of The Year, which is sponsored by Pandora Jewellery, is now in year two is the first award of its kind to recognise New Zealand women in five distinctive fields:  Health & Science, Arts & Culture, Sports, Business and Community.
"These are all arenas women contribute to enormously on many levels," says NEXT magazine Editor Christina Sayers Wickstead. "Yet some of these fields are traditionally less acknowledged than others."
"This is a significant announcement for women.  An award that acknowledges all the diverse ways in which women contribute, and that values them equally… Every year here at NEXT we write hundreds of stories about wonderful New Zealand women in our country achieving amazing things.  It became very clear to us that New Zealand needs an award that formally acknowledges these and other role models".
NEXT Woman Of The Year was launched in 2010 and was won by Dr Emma Parry, Clinical Director of Maternal Fetal Medicine at Starship Children's Hospital.
Thanks to the  following environmentally responsible businesses for supporting Happyzine:
Eco-friendly –  Reusable for years upon years
Safe & non-leaching – BPA free (bisphenol-A)
Solid food-grade stainless steel – Super hygienic & clean
"We are looking for a leader – someone who has inspired others through their tenacity, commitment and big picture thinking," says Sayers Wickstead. "Women can nominate themselves or someone who has inspired them".
"The winner will not be judged on profile, but on a carefully selected set of criteria." she adds.
Entries to NEXT Woman Of The Year are open now contact Danielle Lagos, email dlagos@acpmedia.co.nz or phone 308 2775 for more details. Entries close August 15, 2011.
For more information contact Jackie Campbell, Group Sales and Marketing Manager, T: (09) 308 2846 Email: jacampbell@acpmedia.co.nz
August Green Dream Course – sign up now!
GD Star Rating
loading...
GD Star Rating
loading...
Tags: headline