Home » Environment
Good News About Road Conditions on Wainuiomata Hill
Submitted by Charlotte on July 16, 2011 – 10:09 am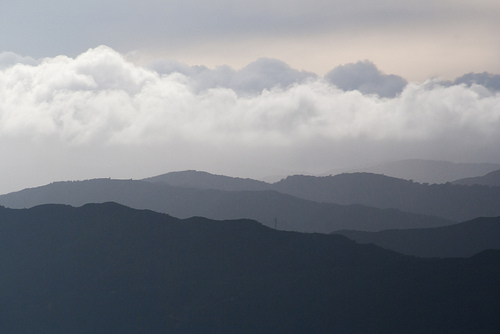 SAFETY SURFACE REDUCES CRASHES ON WAINUIOMATA HILL ROAD
A drop in road crashes on the Wainuiomata Hill road has been linked to Hutt City Council work on installing a new safety surface and upgrading the road pavement.
Council Community and Infrastructure Chairman, Max Shierlaw, said since council began its targeted works programme, the number of crashes has dropped dramatically.
"Council is continuing to upgrade the pavements on the hill road and make it safer for motorists.
"We are targeting the worst crash spots and areas with lower skid resistance," he said.
The most recent works on both sides of the hill have been aimed at pavement rehabilitation.
"Failed weak material underneath the pavement is being removed and replaced with deeper layers of asphalt. Cooler temperatures allow more rapid
cooling of the asphalt.
"The asphalt cools off a lot quicker at this time of the year meaning traffic can be allowed on the road sooner."
Hey Green Dreamers!  Check out our Green Dream Launch Pad Courses!
Cr Shierlaw said the council apologised for delays to traffic and had spoken to the contractor about ways to ensure any future delays are minimised.
"Motorists had been very patient and shown good will during the work periods and this has been appreciated by the contractors."
The new surfacing work is being carried out by Transfield Services Ltd. The project is scheduled for completion by the end of July.
Thanks to the  following environmentally responsible businesses for supporting Happyzine:
Eco-friendly –  Reusable for years upon years
Safe & non-leaching – BPA free (bisphenol-A)
Solid food-grade stainless steel – Super hygienic & clean
GD Star Rating
loading...
GD Star Rating
loading...
Tags: travel