Home » Youth
Young Human Rights Advocates Have a Chance to Shine in Australia
Submitted by Charlotte on July 19, 2011 – 4:48 pm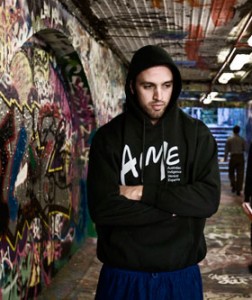 Australian Human Rights Commission
Young human rights advocates have a chance to shine
Young people around Australia are being urged to nominate themselves or someone else for the 2011 Young People's Human Rights Medal.
Australian Human Rights Commission President Catherine Branson QC said the Commission's annual Human Rights Awards was one of the only chances young human rights advocates had to shine.
"The Young People's Human Rights Medal is a chance to publicly recognise and say thank you to a young Australian who has helped to overcome discrimination and contributed to a fairer Australian society for all," Ms Branson said.
Nominations are now open for an individual who was, on the 6 June 2011, under the age of 25 years and has made an outstanding contribution to advancing human rights in Australia.
Ms Branson said nominations were also open for the Human Rights Medal, Law Award, Community Award – Individual, Community Award – Organisation, Literature (non-fiction) Award, Radio, Television and Print Media Award. There is also a new business category which will be awarded to a business with a proven track record in promoting and advancing human rights.
Winner of the 2010 Young People's Human Rights Medal, Jack Manning Bancroft, CEO of the Australian Indigenous Mentoring Experience (AIME), said he felt honoured and privileged to receive the medal in 2010.
Thanks to the  following environmentally responsible businesses for supporting Happyzine:
Nelson's busy organic shop – healthy food, happy people, great service, caring for the environment.  Corner Tasman & Grove Streets, Nelson.  Ph 03 548 3650.
"It was a great credit to all the work that all our members and all of our kids have been doing to step up over the last few years," Mr Manning Bancroft said.
"The Award did a lot to raise the profile of the work that we do at AIME and also to raise the profile of how important it was to try and see more Indigenous kids get through school."
Nominations close on Friday 9 September for judging, with winners to be presented with their awards at a ceremony on Friday, 9 December 2011 at a new ceremony venue at the
Sofitel Sydney Wentworth, in Phillip Street Sydney.
Tickets are also now on sale for the Human Rights Award ceremony.
For nomination forms and to order your tickets go to www.humanrights.gov.au/hr_awards/index.html.
Join the Human Rights Awards electronic mailing list for information at hrawards@humanrights.gov.au
Up to the minute information is now available on twitter at twitter.com/AusHumanRights.
Media contact: Louise McDermott (02) 9284 9851 or 0419 258 597
GD Star Rating
loading...
GD Star Rating
loading...