Home » Youth
Ship for World Youth – Don't Miss the Boat!
Submitted by Charlotte on July 23, 2011 – 10:12 pm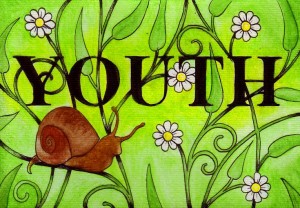 NZ Ministry of Youth Development
The Ship for World Youth (SWY) is a unique international youth exchange programme run and sponsored by the Cabinet Office of the Government of Japan.
Young people between 18-30 years of age are invited to apply for one of ten places on the Ship for World Youth programme. Applications are also invited from people who wish to apply to be the National Leader for the New Zealand delegation.
The programme's aim is to broaden the participants' international perspectives by involving them in various on board activities including seminars, sports events and workshops.
Approximately 130 foreign young people from 12 countries and 140 young people from Japan live together on board the ship for 35 days and deepen their friendship, and understanding. This year, two ports of call will be made during the journey in the Democratic Socialist Republic of Sri Lanka and India. Participants need to be available for a two week itinerary in Japan prior to departure, meaning applicants must be able to participate from 18 January – 5 March 2012.
This is a great opportunity for young people to meet like-minded individuals from  Japan, and young people from South America, Asia, the Middle East, and Europe.
If you are interested, then the Ship for World Youth programme is currently accepting applications until 5pm on Monday 8 August, 2011.
Application packs can be downloaded from the Ministry of Youth Development website on www.myd.govt.nz
Any enquiries about the programme should be sent to mydinfo@myd.govt.nz
Additional information about the programme can be found on www.swynz.org.nz
GREEN DREAMERS – Check out the Happyzine Green Dream Launch Pad Course – running this August.
GD Star Rating
loading...
GD Star Rating
loading...
Tags: Youth