Home » Environment
Biodynamics: Bringing Life to the Land and Wealth to Society
Submitted by Charlotte on August 25, 2011 – 2:34 pm

Bringing Life to the Land and Wealth to Society
by Lis Alington, Editor, Earth Matters
Imagine that the earth is an apple…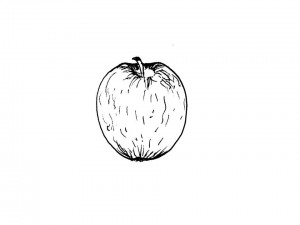 If you chop it into 32 pieces, then just a single one of those pieces represents the total amount of land available for producing food.  All the rest is either ocean or desert or it's too mountainous and too cold for food production. And of course there's plenty of good land that can't be used because it's covered in cities, highways and supermarket car-parks.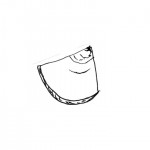 If you peel this tiny piece of apple then you're left holding a fragile sliver. It represents the total amount of topsoil from which to feed the entire population of the planet.  Now when you think about it, this isn't just a matter of food. All economics comes from a grain of wheat. Those of us who enjoy a high standard of living, particularly in urban areas, might like to know where our wealth really lies. No amount of plying the share market will help us if our soils are destroyed. In short, our wealth as well as our health depends on what farmers are doing with the earth.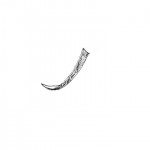 More than 35 years of continuous trials on cultivated land have shown that, unlike farming based on chemical-fertilisers or even a mix of pastures, livestock and
topdressing as is the norm in NZ, biodynamic farming practices conserve and rejuvenate the topsoil.1 In fact it's been shown that the biodynamic method even tends
to produce better results than standard organic farming, producing at least 25% higher levels of soil carbon.2 In the long run, it's becoming clear that biodynamics is the way to keep organics sustainable.
But science aside, we urbanites are well disposed to our senses – first our tastebuds followed closely by our brains. When we've eaten food that tastes wonderful and traced
it back to its grower, we might discover that biodynamic production methods have a lot to offer. Among wine aficionados biodynamics is the most talked-about trend as many of the world's top vineyards have learned that it helps them make better quality wines.
Among USA chefs in the Local Food movement biodynamics is known for providing the best quality ingredients. What's more, when chefs get to know the growers as well as the fruits, vegetables and herbs of their labours, they're able to create an exemplary dining experience. The integrity that's fostered, through working with the earth using the biodynamic approach, lends itself to this kind of intimacy with the land, the growers and the food. In the end, you eat a biodynamic strawberry and discover a whole new sense of taste – for life.
So for us as consumers, biodynamic food is not only about flavor, nutrient density and keeping quality. There's also a certain 'feel-good' factor that has to do with congruence.
Biodynamic food is food with whakapapa. It has an innate integrity that comes from carefully attending to the needs of all our relations – the micro-zoo in the soil, the
plants and the animals, the waterways and trees, even the atmosphere – Ranginui has needs too – all the way to the human beings for whom one provides. Demeter is the international trade mark to look out for, guaranteeing that your food has been grown according to the world's highest certification standards – those of biodynamic farming.
Research Institute of Organic Agriculture FiBL Dossier #1 Aug 2000 – Organic Farming enhances soil fertility and biodiversity. Results from ongoing trials conducted in Switzerland since 1978 comparing different farming systems under identical soils, crop rotations and tillage. Soil Carbon and Organic Farming. Soil Association, UK. 2009.
please showcase the Demeter logo with the words Biodynamic quality beneath –Biodynamic Quality
Lis Alington edits Earth Matters – this land-your life, a journal for the renewal of AgriCulture (ie) socio-economic-cultural life based on what the 'ager' or field can
sustain. Earth Matters is about bringing life to the land through biodynamic gardening, good food, mindfulness, healing plants, food security and sustainable economies.
Subscribe today or download a free sampler at www.earthmatters.co.nz
Down-to-earth matters with a solar ethic…proceeds from the sale of Earth Matters will be used to support The Land Trust CC37781 in order that certified, organic-biodynamic food-producing land is protected and that consumers may have more control over how their food is grown.
Thanks to the  following environmentally responsible businesses for supporting Happyzine:
Eco-friendly –  Reusable for years upon years
Safe & non-leaching – BPA free (bisphenol-A)
Solid food-grade stainless steel – Super hygienic & clean
GD Star Rating
loading...
GD Star Rating
loading...
Tags: biodynamics